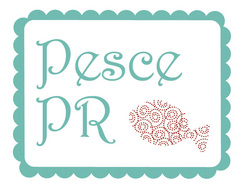 The DIY PR Pack provides small business owners on a budget with the option to include PR in their marketing plans, which previously might not have been financially feasible, says Thea Zagata, Founder of Pesce PR.
Brooklyn, NY (PRWEB) February 15, 2011
Introducing Pesce PR, an affordable public relations option for small business owners who are interested in learning to secure their own publicity. Specifically, the company offers a DIY PR Pack, which is a customized small business PR plan that includes tools for companies to execute their own PR program including press materials, pitch angles, pitch notes, and media target lists. The DIY PR Pack is tailored for each client and includes a one-on-one tutorial and regular email support.
Thea Zagata, the company's founder, came up with the idea after she left the PR world and launched (and later sold) an online cookie company. The success of her company was primarily driven by public relations efforts and she realized that budget-strapped entrepreneurs could significantly benefit from her PR and small business experience.
"After I left my corporate job and entered the small business arena, I met a lot of entrepreneurs with fantastic products and services, but many didn't have the funds to hire an agency or publicist, especially during the start-up period," says Thea Zagata, Founder of Pesce PR. "I knew by developing an affordable do-it-yourself process, I could help these companies increase revenue, boost credibility, and enhance their business' image through PR efforts," she added.
In addition to the DIY PR Pack, Pesce PR also maintains regular retainer clients and handles smaller a la carte requests such as press release writing, media list creation or brainstorm ideation sessions. Pesce PR works with companies in many categories including food, beauty, wellness, weddings, design, and more.
"Pesce PR's DIY PR Pack provided the boost of visibility that we needed as a small company," says Allison Jagtiani, CEO of Goji Gourmet. "I love having access to all of the media contacts so that I can continue following up with them for other events and holidays. Pesce PR takes a lot of the hard work out of gathering all of the target contacts and allowed me to lead the process at my own pace," she added.
Pesce PR is a boutique public relations firm based in Brooklyn, NY. For questions, please visit http://www.pescepr.com or contact Thea Zagata at thea(at)pescepr(dot)com or
917-575-6674.
###