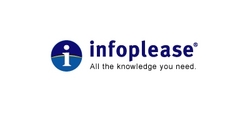 Boston, MA (PRWEB) February 15, 2011
While today's 24-hour news cycle is providing up-to-the-minute details on the crisis in Egypt and its overall impact on the Middle East and the world, Infoplease.com's in-depth information helps put this pivotal political situation into historical perspective. The trusted reference website is featuring updated, authoritative and accurate articles on the global impact of President Hosni Mubarak's resignation and other breaking Egyptian news.
"It seems like every hour there is a new development in the struggle for power in Egypt - from the initial public protests to President Mubarak's historic resignation and now with Vice President Omar Suleiman's attempt to create stability. However, information about the country's history and important role in the Middle East and the world is necessary to put this chain of events in historical perspective and understand their potential impact worldwide," said Jess M. Brallier, publisher, Infoplease. "Infoplease is publishing up-to-date biographies and historical information that will allow visitors to delve more deeply into the current political change in Egypt, as well as the overall situation in the Middle East, and develop their own views on the events, their impact and what the future might hold for this region of the world."
A brand-new biography on Infoplease introduces visitors to protestor Wael Ghonim , the 30-year-old Google marketing manager who was a key organizer of the social media campaign that sparked the first protests in Egypt in late January. Another updated biography highlights the potential next president of Egypt, former head of the United Nations International Atomic Energy Agency, Mohamed ElBaradei , who recently returned to Egypt to a show of support from protestors.
Other biographies of the country's leaders, past and present, provide Infoplease visitors with insight into the players in this country's current upheaval. They can learn more about Mubarak and his 30-year reign as Egypt's president, as well as vice president Suleiman.
The site's Egypt profile is updated with current information, reflecting the rapidly developing situation in that country. Visitors can learn more about the country's political history, such as its drive to shift to a republic from a monarchy in the 1950s and the Six Day War, helping to put today's unrest and leadership change into a historical point of view.
Infoplease visitors can also read more about Egypt's role in this Middle East crisis from a social, economic and military standpoint with the site's in-depth articles on this region of the world, as well as maps of the Middle East, which provide insights into the impact of geography, religion and history of this evolving situation. Special articles delineate how organizations such as the Muslim Brotherhood have crossed the borders of Middle Eastern countries to influence political policy from a religious perspective.
Other articles focus on Egypt's tumultuous relationship with neighboring Israel and include biographies of leaders such as Egyptian King Farouk; as well as Anwar Sadat, who won the Nobel Peace Prize for his efforts to broker peace with Israel; and Gamal Nasser, the country's first president after it achieved independence. The site's detailed article on the numerous Arab-Israeli Wars will provoke visitors' thoughts about what the current changes in Egypt could mean to the Middle East and the world as a whole.
About Information Please
Information Please (http://www.Infoplease.com) is an authoritative, current and comprehensive reference website that covers world news, includes thousands of in-depth articles, interactive tools and offers an atlas, almanac, encyclopedia, dictionary and thesaurus. With content written and maintained by professional editors, Infoplease.com is committed to providing users with the most authoritative, accurate and timely reference content.
Information Please is part of Pearson, the world's largest integrated education company. Pearson's other primary operations include the Financial Times Group and the Penguin Group.
###