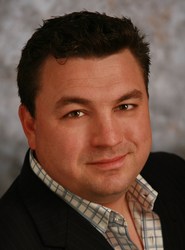 We are extremely excited to have Burke on board at HSA - Robert Lehman, Founder & CEO
Cross Plains, WI (PRWEB) February 20, 2011
HSA Home Warranty, a national leader in the home warranty industry, announced today that Burke Smith has joined as Chief Corporate Communications Officer, effective February 1, 2011.
As Chief Corporate Communications Officer, Burke Smith is responsible for developing new communication processes and programs to enhance HSA's value proposition and brand to agents, brokers and the warranty industry. "We are extremely excited to have Burke on board at HSA. His proven success in training and educating agents, as well as building his own successful real estate firm, will provide our clients with an unmatched resource in our industry. This is all about providing unparalleled value to our agent and broker clients as well as our own people," said Robert Lehman, president and chief executive officer of HSA Home Warranty. "We've known that a strong, integrated marketing program is integral to our success and believe Burke brings the necessary skills, knowledge and experience to maintain our current leadership role in the industry, expand awareness and drive further demand for HSA Home Warranty."
"I am honored to join HSA's executive team. I share their commitment to support the real estate community at a time when the need for education and innovation to meet consumer demand is at its highest, but budgets are at their lowest," said Smith.
Burke is a licensed California real estate broker and an industry leader with more than 15 years of sales, marketing and management experience in top-tier U.S. companies. He was the Founder of ipayOne, Inc., which was nominated two years in a row as Inman Innovator of the Year. Burke has successfully developed and launched more than 20 real estate brands nationwide, including his own, making him responsible for over $900 million in closed real estate and mortgage transactions in the last seven years.
Burke is also the Founder of YourNetCoach.com, a coaching and consulting firm specializing in the integration of offline and online marketing strategies for real estate professionals and brokerages. Prior to launching YourNetCoach.com, Burke was Director of Strategic Development for Prudential California Realty, where he played a key role in the evolution of the company's internet strategy and growth initiatives. As a consultant and coach, Burke works with some of the top brokers and agents in the country. He is a sought-after speaker at conferences and conventions around the country, speaking to thousands of real estate professionals each year specifically about innovative marketing and technology solutions and social media strategies.
Since 1984, HSA Home Warranty has provided top quality products with service that far exceeds expectations. Along with helping to defray risk for the real estate community, HSA also serves homeowners, buyers and sellers alike. Wisconsin-based HSA offers comprehensive home warranty and E&O insurance products. These products combined with well-steeped principles, a dynamic management team, effective technology and a commitment to flexible, personalized service leaves HSA ready to take on future growth.
# # #