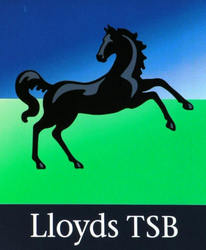 ISAs should always be a savers first port of call due to their tax free status.
(PRWEB) February 17, 2011
Lloyds TSB today announces the launch of its Cash ISA Commitments. This is a package of measures to increase transparency and offer a better deal for ISA savers.
Our ISA Commitments
The ISA Commitments, which come in to effect on Monday 14th February, offer ISA savers clarity and reassurance when choosing an ISA. They guarantee that

When transferring from another provider, savers will receive interest from the day we receive their completed transfer application form (as long as they are able to transfer out of their current ISA provider)
Customers will be informed if their bonus or fixed term Cash ISA deal is coming to an end so they are always in control
During this year's ISA season, on the day a saver opens a new Lloyds TSB Cash ISA, its rate will match or beat our equivalent standard savings rate*. This applies to both fixed and variable rate ISAs
These key points are above and beyond the OFT recommendation to reduce ISA transfers to 15 days which came into effect at the beginning of this year.
Revamping the Cash ISA range
In addition to the Cash ISA Commitments, Lloyds TSB also announces it has revamped its ISA range offering two new market leading ISA accounts. These ISAs are available to both new and existing customers from 14th February and accept transfers in from other providers.
Lloyds TSB Cash Saver ISA
The Cash Saver ISA offers a variable rate of 2.65% AER/ Tax free. This includes a fixed introductory bonus of 1.65% AER which has been extended from a year to 18 months from account opening. The account gives instant access and can be opened with as little as £1. Interest is paid annually on the 31 March.
Lloyds TSB Two year Fixed Rate Cash ISA
The Two Year Fixed Rate Cash ISA offers a fixed rate of 3.15% AER/Tax Free on all balances from £3000. Further deposits during the 2 year term up to the annual limit are also accepted. Interest is paid on the anniversary of the account opening and at the end of the term.
Simon Kenyon, Director of Savings, said:
' ISAs should always be a savers first port of call due to their tax free status. A customer should not be out of pocket during the transfer process. We are committed to paying interest from the day we receive a transfer application.
'Our customers have also told us they want accounts which are simple and easy to understand. We have extended the bonus on our Cash ISA Saver from one year to 18 months and introduced a flat rate on our Two Year Fixed Rate ISA. The same great rates are available to all ISA savers whether they are new or existing customers.'
Notes to Editors:
*This applies from 14th February to 30 April 2011 only
Lloyds TSB commitments read as follows:

If you transfer from another provider we'll pay interest from the day we receive your completed transfer application – as long as your ISA is ready to move to us.
On the day you open your new Cash ISA its rate will match or beat our equivalent standard savings rate giving you all the tax free benefit.
When your ISA's bonus or fixed term is coming to an end we'll let you know, so you are always in control.
The OFT completed its investigation of the cash ISA market in June 2010, following a super-complaint from Consumer Focus in March 2010. As a result of the OFT investigation, cash ISA providers agreed to reduce from 23 to 15 working days the time taken to complete an ISA transfer with effect from 31 December 2010.
In April 2009, Lloyds TSB, Halifax and C&G announced their participation in the electronic ISA transfer process, an initiative to send and receive cash ISA payment electronically via BACS. Where the corresponding provider is also a participating member the transfer process is speeded up by reducing the delays caused by sending cheques in the post. To date this process has been adopted by just three providers (Lloyds Banking Group, Santander and RBS).
###