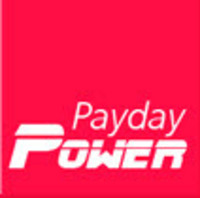 (PRWeb UK) February 17, 2011
On February 1st, 2011 new laws came into place that required all payday loan providers to advertise Representative APR on their websites and other literature. The move, which is designed to provide greater transparency on the cost of borrowing for consumers, has seen many lenders change their figures to adhere with the changes.
However, some companies offering payday loans have always used representative APR and therefore haven't had to change their advertised rate. One such company is Payday Power.
With no hidden fees, such as those for a same day bank transfer, the advertised APR at Payday Power has remained entirely unchanged. Others however have been less fortunate, with some increasing by upwards of 1,000% as a consequence. This though, is a prime reason for why the legislation was introduced in the first instance.
Whilst Payday Power are by no means the only payday loan provider to have been entirely unaffected by the change in law, consumers can at least be confident that they will enjoy the same transparency wherever they visit.
Managing Director of Payday Power, Simon, suggested that the changes, whilst positive for consumers, may still need further development "The introduction of Representative APR is a step forward in rooting out payday loan providers offering poor value and misleading borrowers. However, there is still a wider issue with APR being used for a short-term form of lending such as this."
Simon continues "We advertise a Representative APR of 1,737%; however, due to the way the annual percentage rate is calculated, there isn't a clear indication of what a consumer will actually pay. For instance, the actual interest paid on a loan with Payday Power is 25%, with no hidden charges. In many ways, this information may be more useful for consumers trying to get the best deal. However, this is a step in the right direction, even if it hasn't has a direct impact on us."
About Payday Power:
Founded in 2008, Payday Power is a leading broker of online payday loans. Part of the Reset Finance group, they enjoy the backing of a number of major lenders to help get the best deal for customers. Payday Power offer payday loans of up to £1,200 at a typical Representative APR of 1,737% - equating to around £25 per £100 borrowed or 25% of the total amount – and are committed to responsible lending.
# # #