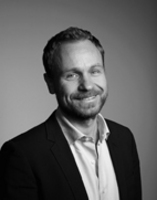 "Baby boomers, who are the most experienced working cohort, will retire this year and next. Thus, most employers will face a brain drain of competence and practical experience--are employers ready for this?", warned Michal Kalinowski, Universum's CEO.
(PRWEB) February 16, 2011
Two-thirds of employers believe that their top performers will leave to pursue new challenges. Understandably, this significantly affects companies--51% of employers experienced a loss of business due to lack of the right people. To make matters worse, 80% of employers said it's difficult to attract talent. What are the implications on business and how can companies counteract the problem?
These are some of the major findings of the UNIVERSUM Employer Branding Insights 2011 survey of 630 global employers about talent attraction needs and challenges. 64% say their key employees leave to pursue new professional opportunities and 43% believe it's for the money. This highlights the attitude of new generations to take risks, demand self-development and pursue a self-fulfilling life--the old way, a job for life, exists no longer! Due to generation Y's mindset, companies can't rely on people to stay in the job for their whole career; nowadays employers need to secure their talent pipeline for two, three, or even ten years ahead. The positive sign is that 82% of employers now invest in talent attraction (activities that exclude direct recruitment but include employer branding and communications) and a significant proportion believe that the solution lies in developing brand awareness and esteem. The problems and challenges are thus being addressed, a comforting sign that something is being done.
Click here to download the full report
About Employer Branding Insights 2011
Universum surveyed close to 630 global employers, during the months of December 2010 to January 2011. The majority of respondents worked in HR, Recruitment and Employer Branding in one of the following regions: Europe, Americas and Asia.
Universum is a Stockholm-based employer brand consultancy, providing services in research and communication solutions. Visit http://www.universumglobal.com
###