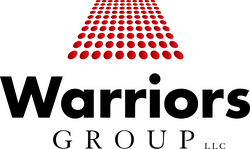 "...the entire Marine Corps warfighting philosophy is applicable to the business space."
Quantico, VA (PRWEB) February 16, 2011
Mike Ognek, a former Marine captain, successful entrepreneur and real estate investment expert has released a new book, The Warriors Guide to Maneuver Management—How to Achieve Success on the Battlefields of Business. Ognek's management consulting company, The Warriors Group, LLC, published the work.
The book adapts the planning, problem solving and resource management skills ingrained into US Marine Corps officers for use in the civilian business environment. Maneuver Management also addresses the fundamentals of dynamic leadership, and provides detailed guidance on how to develop a management team that is infused with these qualities.
"Marine officers acquire many skills that serve them well in combat, as well as in civilian business," Ognek explained. "In fact, the entire Marine Corps warfighting philosophy is applicable to the business space. I created Maneuver Management from these principles, because I think any business can use them to become more successful and more profitable."
Following service with the Marines in Iraq and Afghanistan, Ognek left the Corps and obtained his MBA. Along with his brother Chris, a former Naval Aviator, the two started a number of successful real estate ventures in Northern Virginia.
"Maneuver warfare is all about controlling tempo and disrupting the enemy," said Ognek. "The light bulbs went off when I realized that business was about exactly the same thing. The more I looked at concepts like surfaces and gaps, cohesion, centers of gravity—the list goes on—the more I realized how valuable learning this material could be to a civilian businessperson."
Ognek lays out Maneuver Warfare in an e-book that not only gives the reader a detailed understanding of the concept, but that also provides very detailed tools and processes for a number of important business functions. For example the OODA Loop is a decision making tool that leaders can use for quick problem assessment. Another important tool is the 5 Paragraph Plan.
"In the heat of battle, an officer needs to be able to assess the situation and react immediately," Ognek said. "The same is true in business. I've created an entire system for civilian business managers based on my training as a Marine officer. We also offer consulting and individual programs for companies that want to get to the next level more quickly."
Maneuver Management also includes sections on leadership and installing a winning culture, two things the Marine Corps is known for. "The Marine Corps is arguably the world's finest fighting force," said Ognek. "Adapting and using USMC principles for success in business makes perfect sense. These tools have been refined and perfected. They can be implemented quickly. Most importantly, they work."
Maneuver Management is available from the Warriors Group website at http://www.thewarriorsgroup.com.
About The Warriors Group
The Warriors Group is an organization founded and staffed by former military officers with one mission—to make businesses more successful. The firm provides The firm offers a full range of comprehensive management consulting services and high-impact leadership training to companies of all sizes in virtually any industry.
The Warriors Group deploys a proprietary process methodology, Maneuver Management that was developed from the principles of maneuver warfare, the warfighting doctrine of the United States Marine Corps. All Warriors Group consultants are former military officers with additional, formal training in business
###