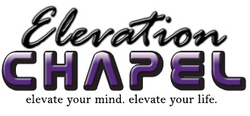 "As a new place of worship, we want to do our part to give back to an area of Baltimore that really needs it" Pastor GJ Barnes
Baltimore, MD (PRWEB) February 17, 2011
A brand-new church in the Baltimore community will be hosting a free entrepreneurial conference open to the public on Saturday, Feb. 19.
The Elevation Chapel AME Church, which just recently opened its doors, has partnered with the Small Business Administration to provide community members with the basic information and motivation they need to start their own businesses. Registration for the Entrepreneur Conference 2011 is free, and the event will take place from 1 to 4 p.m. at the church.
"We are thrilled to be able to work with the SBA to provide this much-needed resource to the people of our local community," said The Reverend G.J. Barnes, Pastor. "Starting your own business can seem like an impossible goal, but we want to show people that it is a dream that can be realized."
Pastor Barnes will serve as the keynote speaker of the event and will talk about his experiences and success in turning one of his ideas into a million-dollar nation organization in only five years. The church hopes to inspire individuals who have been impacted by the recession to act on their entrepreneurial spirit.
The conference will include an opening address from Barnes, a presentation from an SBA official about the agency, a panel featuring local business owners, a networking session and music from Gospel recording artists Sunshine and B Cook.
"As a new place of worship, we want to do our part to give back to an area of Baltimore that really needs it," Barnes said. "This is a chance for people get information and knowledge from some of our city's most successful entrepreneurs, hopefully allowing us to spur economic development and create jobs for our area."
The Elevation Chapel AME Church is located at 1919 N. Broadway in Baltimore (inside Harford Heights Elementary School). For more information about the event, including advertising and vendor booth applications, visit http://www.elevationchapel.org.
###