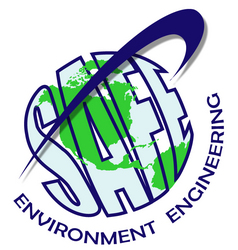 Valencia, CA (PRWEB) February 16, 2011
Safe Environment Engineering is pleased to announce William S. Kalin has joined the Company as the Director of Homeland Security Operations. Mr. Kalin recently served as a consultant to the Department of Homeland Security (DHS) for the last 8 years in the DHS Science and Technology Directorate. Mr. Kalin is an expert in homeland security policy, strategy, and assessment, with a focus in the areas of preparedness, response and incident management, infrastructure protection, information sharing, and homeland security assistance, training and exercise programs. In his new role with Safe Environment, Mr. Kalin will help support the expansion of the DHS Integrated Chemical Biological Radiological Nuclear Explosive (ICBRNE) Program into multiple cities. Mr. Kalin will be providing strategic growth, technology planning and continued integration for interoperability of ICBRNE systems at the local, state and federal levels.
During his time at DHS, Mr. Kalin played a key role in strengthening first responder interoperability across the voice and data spectrums. His work with the SAFECOM Program and the Emergency Data Exchange Language (EDXL) efforts has led to significant improvements in the communications capabilities of the Nation's first responders. Mr. Kalin has helped develop and implement critical EDXL standards such as the Common Alerting Protocol (CAP), the Hospital Availability Exchange (HAVE), the Distribution Element (DE) and Resource Management (RM). Mr. Kalin has been instrumental in helping to incorporate the EDXL standards with the National Information Exchange Model (NIEM) for the Emergency Management Domain.
In addition, Mr. Kalin has made invaluable contributions to the National Incident Management System (NIMS) and has supported international cross-border information sharing initiatives with Canada and the Integrated Public Alert and Warning System (IPAWS). Mr. Kalin also serves on the Board of Directors for the Emergency Interoperability Consortium (EIC) and is a leading participant with the Organization for the Advancement of Structured Information Standards (OASIS) Emergency Management Technical and Membership Committees.
Mr. Kalin holds a Master of Science in Technology Management and a Bachelor of Arts in Government and Politics from the University of Maryland. Mr. Kalin is a frequent speaker about topics affecting homeland security, technology developments and interoperable communications.
Safe Environment Engineering advances the safety and security of the general public, first responders, and critical infrastructure with real-time real-world wirelessly interoperable information solutions. We provide cost effective, dependable, and sustainable advanced technology products and services, and are at the forefront of applied sciences and standards.
For additional information please contact David Lamensdorf at 661-313-2686.
# # #