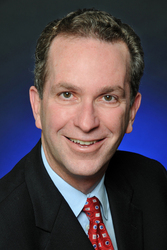 Baltimore, MD (PRWEB) February 16, 2011
Ameritox's Chief Medical Officer and Senior Vice President Harry Leider, MD, MBA, FACPE, will speak at The Annual Assembly of the American Academy of Hospice and Palliative Medicine (AAHPM) and the Hospice & Palliative Nurses Association (HPNA). Dr. Leider will conduct a session called "Improving Health Care Through Effective Clinical Leadership: 'The Fine Art of Herding Cats.'"
The 2011 Annual Assembly of AAHPM and HPNA takes place from Feb. 16 through 19 in Vancouver, Canada. Dr. Leider will present on Thursday, Feb. 17 at 9:45 a.m.
Dr. Leider's presentation will identify leadership challenges and opportunities within this growing field and explore strategies to engage other clinicians and policy makers to support hospice and palliative care services.
In addition to his oversight of clinical research at Ameritox, Dr. Leider also has a broad range of experience in research, disease management and managed care. He is the immediate past president of the American College of Physician Executives and has had senior leadership roles in multiple managed care and disease management organizations such as HealthNet, XLHealth, and Harvard Community Health Plan. As a clinician, he served for six years as an attending physician at Brigham and Women's Hospital in Boston, and as a faculty member at Harvard Medical School.
For a more information about the 2011 Annual Assembly of AAHPM and HPNA visit http://www.aahpm.org. For more information about Ameritox, visit http://www.ameritox.com.
About Ameritox
Ameritox is the nation's leader in pain medication monitoring solutions, offering specialized laboratory testing and reporting services. Ameritox's expertise and innovative science provides physicians with insights and support to enhance and optimize the care of chronic pain patients. Ameritox offers Rx Guardian SM, the most thorough and personalized lab service available and the only pain medication testing program with a proprietary methodology to help physicians assess whether patients are taking their pain medication as directed. Medication monitoring helps physicians make more informed clinical decisions and manage the risks and complexities associated with prescribing pain medications. Ameritox is headquartered in Baltimore, MD with laboratory facilities in Midland, TX and Greensboro, NC.
© 2011, Ameritox, Ltd. All rights reserved. AMERITOX, the AMERITOX logos, PAIN MEDICATION MONITORING SOLUTIONS, AMERITOX MEDICATION MONITORING SOLUTIONS, Rx GUARDIAN AUTOREMINDER, Rx GUARDIAN and PROTECT YOUR PATIENTS, PROTECT YOUR PRACTICE, are trademarks of Ameritox. All other trademarks are the claimed trademarks of others.
###