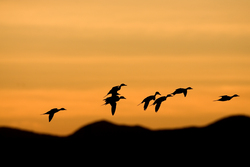 I'm glad you took the time to build and market a professional "Online Guide Directory". My featured guide listing has given me one of the best return on investments I've ever received from advertising. Thanks again Graham Greseth MaXXed Out Guides Love
Novelty, OH (PRWEB) February 17, 2011
The Huntducks.com website offers guides more functionality than most websites. Guides can build a complete profile of their services that includes the type of waterfowl they hunt, location, photos, videos, guide profiles and contact information. Additionally, guides will benefit from the Huntducks.com marketing engine that includes monthly newsletters focusing on current topics and spotlights different types of waterfowl hunting around the world.
Huntducks.com also offers its hunters a wide breadth of functionality and the latest technical resources to find the best guide for their next hunt. A registered hunter can select the type of waterfowl they would like to hunt, the state, terrain, if they are allowed to bring their own dog and if the guide is one of the Huntducks.com "Premium Guides" and find a specific list of the exact guide they need.
CORPORATE PROFILE:
Founded by Chris Nook, Huntducks.com has created the first waterfowl guide search engine. As an avid waterfowl hunter himself, Chris identified the need for a single source for a waterfowl guide directory. After over a year of programming, design and strategic development the website started with a listing of over 1000 guides and in its first three months grew to over 2500 guides. The company's mission is to leverage it search engine technology to connect great guides with their customers.
Headquartered in Cleveland, Ohio, Huntducks.com offers its guides more functionality than most websites and allows guides to capitalize on the Huntducks.com marketing engine to help them grow their businesses. The Huntducks.com search functionality also helps Guides to get connected with the exact group of hunters that they have built their business around.
Whether you are looking for timber hunting for mallards, snow geese hunting in the spring or clouds of canada geese, Huntducks.com can help you find the exact guide you are looking for.
###