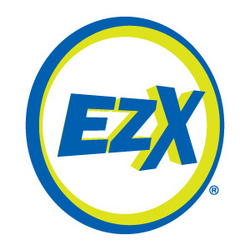 Westfield, NJ (PRWEB) February 16, 2011
EZX, Inc. announced that its new data center located in Equinix's NY4 facility is fully operational. With the new site online, EZX clients now benefit from low latency cross connects and high speed connectivity direct to their trading counterparties. "All of our existing clients have been migrated seamlessly, and we are actively turning on new clients every day," said John Petschauer, EZX CEO. "Low latency and high speed have become critical to the business of trading. It's not just for high frequency traders," added Mr. Petschauer. In today's fast markets, trading firms are demanding lower latency connections to their counterparties. Whether they are trading an FX triangular arbitrage strategy or a simple equity pair, speed matters. Now, with the combination of their world class software and new data center, EZX is continuing to deliver what customers need.
About EZX, Inc.
EZX is a leading independent provider of Trading Infrastructure delivered as a Service for strategy focused Hedge Funds, Proprietary Trading Firms, & Brokers. Our high speed, broker neutral trading platform easily integrates to your Strategy/Algo engine, proprietary OMS, custom trading screens, or Excel spreadsheets. EZX configures, certifies, and supports the entire trading infrastructure so you can stay focused on your business. Our core product, iServer, is a proven trading infrastructure with a flexible API, pre-certified FIX connectivity to over 90 destinations, and a full function trade blotter. iServer enables you to quickly automate your strategies and trade electronically with global brokers, banks, and exchanges. EZX's products are built using industry proven technology that can process thousands of messages per second with low latency and reliable performance for Equities, Options, Futures and FX trading. Our world class service and support means we proactively monitor the infrastructure and assistance is always available.
For more information on our products and services, please visit http://www.ezxinc.com, email us at sales(at)ezxinc(dot)com, or give us a call at (+1) 908-376-1445.
###