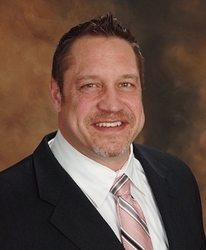 We can offer our clients immediate cash against A/R to bridge funding gaps so they can meet their obligations and continue to grow.
Chicago, IL (PRWEB) February 16, 2011
Republic Business Credit, LLC, a newly launched working capital finance firm led by nationally recognized entrepreneurs and serving business clients nationwide, today announced the opening of its Chicago regional office and the hiring of Brian Albach, a Chicago native and career commercial finance professional, to lead its Midwestern operation.
Republic Business Credit was formed earlier this year by Allen E. Frederic, Jr., CEO, formerly CEO of Gulf Coast Business Credit and Stewart Chesters, COO, formally CEO of Bibby Financial Services North America. Republic provides companies here and across the country with the liquidity they need to capitalize on growth opportunities presented by a recovering economy and thereby build their businesses and take advantage of market opportunities.
Albach, a senior vice president with more than two decades of experience in factoring and commercial finance, joins Republic Business Credit from Bibby Financial Services in Chicago where he worked for 5 years as a business development manager. In addition, he has worked in Chicago as a Vice President at both United Financial of Illinois and Comdisco. Albach received a bachelor's degree in marketing from the University of Illinois and is a member of the Commercial Finance, Turnaround Management and International Factoring Associations and the National Association of Equipment Leasing Brokers.
"Our goal is to build a receivables finance and factoring operation serving clients nationwide that is recognized as one of the most client-focused businesses of its kind in the country," said Stewart Chesters, chief operating officer. "Brian is one of the most knowledgeable and experienced commercial finance leaders in the Midwest. He already is meeting with businesses here and regionally to demonstrate how speedier access to the liquidity can fuel their growth."
Albach said that his strategy is to provide working capital for rapidly growing, turnaround and start-up companies that have annual sales up to $60 million and facility needs of $50,000 to $5 million by utilizing factoring and receivables finance.
"The companies that can benefit from our services are those that sell their goods and services to credit-worthy entities," Albach said. "Our clients have to pay their employees today, meet immediate operating expenses and invest in growing their businesses, but their own customers usually pay invoices in 30 to 45 days, sometimes longer. We can offer immediate advances against accounts receivable to bridge these funding gaps so our clients can meet their obligations and continue to grow."
Albach will focus on a variety of industries with strong operations and potential in his Midwest market, including manufacturing, energy, government contracting, temporary staffing, transportation, wholesaling, biofuels, janitorial and distribution. Republic also will serve clients doing business in many other areas that sell to other businesses on credit terms.
"We pledge professionalism, responsiveness, access to senior decision-makers, quality customer service and flexibility," he said. "Our approach is to deliver the kind of value that our clients expect and deserve."
Interested parties can contact Albach at 847.850.0975.
Republic Business Credit, with headquarters in New Orleans and additional regional sales offices in Chicago and Houston, earlier this year closed on equity financing from two large institutional investors for a total of $30 million in capital that has allowed it to begin serving clients immediately. In addition, the company expects to close on the first tranche of senior debt in mid February, a facility starting at $30 million that will provide Republic with additional liquidity to extend its outreach to new markets and clients. The company already has closed several transactions. Additional information is available at http://www.republicbc.com.
###