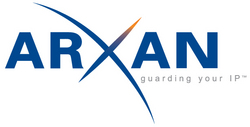 There is growing customer demand to integrate a multi-layer security strategy and to strengthen key encryption so no single point-of-failure exists
Bethesda, MD (PRWEB) February 16, 2011
Arxan® Technologies, a leading provider of software security solutions that protect applications from attack in distributed or un-trusted environments, today announced the next generation of its cryptographic key protection technology, TransformIT®.
With this latest release, TransformIT delivers unmatched security for symmetric and asymmetric cryptographic keys, preventing the keys from being discovered and compromised by would-be hackers, which could lead to content and data being stolen or business models compromised. The solution builds upon Arxan's award-winning application hardening technology to offer comprehensive layered security for code, keys and data.
Encryption is frequently used to secure information via a number of cryptographic implementations: private keys, content keys and license store keys, trusted constants such as public keys, and secret algorithms that are designed only to be revealed to authorized users. However, encryption has a single point-of-failure, the instance at which the key is decrypted. As soon as the key is shown, it is vulnerable to capture by attackers, and the result can be a system-wide exploit such as digital rights management (DRM) systems being breached, entire content libraries or platforms being compromised, and lost intellectual property (IP).
With TransformIT, the keys are never visible in a decrypted state. TransformIT's Encrypted Domain creates a unique shield for all sensitive operations of encryption/decryption, ensuring that the key is never shown, either in the static application or in runtime memory. With support for both static and dynamic keys as well as sensitive data, TransformIT provides an unprecedented level of protection for cryptographic keys.
"There is growing customer demand to integrate a multi-layer security strategy and to strengthen key encryption so no single point-of-failure exists," said Mike Dager, chief executive officer, Arxan. "With TransformIT, Arxan meets that need by extending our key protection solution to support additional algorithms and protect dynamic keys. Together, our code hardening and key protection offerings provide unparalleled security for applications and the content they safeguard."
Key features of TransformIT include:

Encrypted Domain Operations: Data is operated on within the encrypted domain, so operations can be performed on data without ever having to decrypt and reveal the sensitive keys or data.
Cryptographic Algorithms Support: Supports major cryptographic algorithms such as RSA, AES, and ECC.
Effective Key Hiding: Actual key bits never form in the memory or registers. By preventing the cryptographic keys from ever appearing, memory dump and memory remnants attacks are thwarted.
Tunability: Different methods of key protection are available, allowing a tradeoff between size/performance constraints and level of security.
For more information regarding Arxan's TransformIT or any of Arxan's application hardening products, please call 301-968-4290 or email info@arxan.com.
About Arxan Technologies
Arxan Technologies Inc. is a leading provider of software security solutions that protect applications from attack in distributed or un-trusted environments. We harden applications against tampering and reverse engineering for unauthorized use, piracy, and theft of intellectual property. Our advanced software protection solutions secure ISV, digital media providers' and enterprise applications to proactively defend the integrity of code and business models. We defend, detect, alert and react to attacks through a threat-based, customizable approach. Proven, durable and resilient, Arxan's offerings support a full range of application protection needs, from commercial software to military grade assurance. Founded in 2001, Arxan Technologies has offices in Bethesda, MD, San Francisco, CA and West Lafayette, IN. For more information, please visit http://www.arxan.com.
###