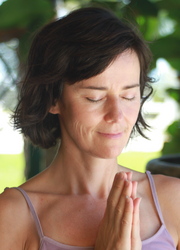 Releasing your secret could actually be the best thing for your immune system to recharge itself. Tapping into your inner knowing will give you an understanding of what you need to do to heal on a deep, emotional level.
(PRWEB) February 18, 2011
Cancer Shift launches 3 new cancer healing tools to support people in making the shift from struggling to deep healing.
1) Free Cancer Shift Guided Relaxation & Imagery
2) Free Shift to Healing Tele-Workshop
3) Deep Healing Tele-Seminar Course
The Cancer Shift 15-minute relaxation and imagery session helps to release stress while energizing and boosting the immune system. Within 15 minutes people will make the first shift from simply coping with the reality of cancer to healing through guided breathing, relaxation and visualization. It begins the process of self renewal by opening the way to greater self-awareness, acceptance and empowerment. Listen for free at http://www.cancershift.com.
The free 1-hour Shift to Healing Workshop touches on the affects of stress and negative or suppressed emotions associated with one's secret suffering and their cancer diagnosis. It helps one shift to greater inner awareness and peace. The session helps participants understand that 'fighting' or being angry and aggressive is counterproductive in terms of deep healing. Participants will feel empowered to be an active contributor on their healing journey. Register for this free group call at http://www.cancershift.com
The 6-week Deep Healing Course solidifies the Cancer Shift, the shift to deep emotional, physical and spiritual healing. From the start, the course enables one to understand the purpose of one's cancer and helps them identify and own their secret struggle. Together, fears and pain are addressed allowing one to move into energizing action. The course helps one find the time, energy and courage to truly understand and take care of their needs (without feeling guilty) and to find their voice so they can speak from their heart in order to be genuinely heard by others.
The group course also addresses the more physical aspects of healing and caring for oneself through diet, exercise and deep relaxation. The combination of new-found insights, knowledge and courage, empower one to make the necessary 'shifts' in their lifestyle and outlook thus strengthening their immune system for optimum healing. Register at http://www.cancershift.com and participate by phone - from the comfort of your home.
Conventional medical treatments like surgery, chemo and radiation help eliminate tumors and lingering cancer cells. They do not address the conditions that contribute to the growth of the cancer cells. The Cancer Shift Program and tools help one understand and address the underlying emotional and physical factors that affect one's physiology and contribute to the growth of cancer cells. By doing this, one can create the foundation for deep and lasting healing.
Cancer Shift will donate 10% of proceeds of the Cancer SHIFT 6-week teleseminar to the Cedars Cancer Institute Foundation, CanSupport program.
Jackie is a Cancer SHIFT coach and creator of the Cancer SHIFT program. She specializes in, and is passionate about, empowering people on their deep healing journey and helping them move through fear, pain and resistance in order to create more joy and fulfillment in their lives. She is a Meditation Teacher, certified Yoga Instructor and True Purpose Life Coach. She has also pursued studies in Belief Closet, Parts Work, Ayurvedic Medicine, Creative Meditation and Visualization, Reiki as well as Spiritual Psychotherapy and Psycho-Oncology.
# # #