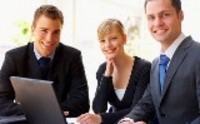 Through the continued support of Green Ink of Jacksonville, both individuals and businesses are able to help fight this deadly disease
Jacksonville, FL (PRWEB) February 22, 2011 –
Through this new partnership and the affordability of all ink and toner products, Green Ink of Jacksonville has the ability to supply customers with the cartridges and products they need at the discounted prices they deserve while helping the many thousands of women dealing with the stress of breast cancer who may not have a well-paying job, good insurance or a support system in place to help them cope. Through the continued support of Green Ink of Jacksonville, both individuals and businesses are able to help fight this deadly disease by giving those affected the much needed hope to deal with the life-shattering news and related stress.
Donna Deegan, First Coast News Anchor and three time breast cancer survivor launched The Donna Foundation in June of 2003. The Foundation raises money to be used exclusively for the critical needs of First Coast women living with breast cancer. Every day on the First Coast four women are told the news that shatters their lives. They have breast cancer. Many of them don't have time to think about whether they will be here to watch their children grow up. Instead they must worry about whether they have enough money to keep a roof over their heads. The financial hardship of losing a job or not being able to work through treatment can be immense. They need a way to focus on getting better, not just on getting by. That is why Green Ink is dedicated to donating a portion of all proceeds to The Donna Foundation.
Green Ink was established with two primary goals in mind: to provide customers with the best products at the lowest prices and to help our planet remain green. Each year over 300 million plastic printer cartridges end up in landfills in the United States and around the world. That is why Green Ink offers a complimentary recycling service to all customers. Furthermore, Green Ink not only provides OEM cartridges, but also Premium Compatible and Soy-based cartridges which are environmentally-friendly alternatives to the original equipment from the manufacturers.
# # #