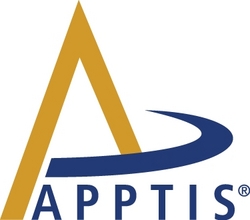 The FBI requires a high level of systems development and operational expertise
Chantilly, VA (PRWEB) February 17, 2011
Apptis, Inc., a leading provider of essential IT and communications services to key Defense and Civilian agencies, today announced award of the FBI Information Technology Supplies and Support Services (FBI IT Triple S) Contract. This contract has a one base-year period of performance with seven option years and a $30 billion ceiling for the life of the contract.
Apptis and its FBI IT Triple S teaming partners will provide expertise for FBI programs in a variety of technical disciplines to meet priorities and to increase project and program success. Apptis will lead a team of highly qualified partners that will provide the FBI with systems engineering, operations and maintenance support, and as well as other IT services. Additionally, Apptis will support the requirements for security, reliability, and performance of FBI systems with strict configuration management and rigorous testing to ensure integration with other FBI and federal security systems deployed on secure network infrastructures.
"The FBI requires a high level of systems development and operational expertise," said Skip Nowland, President and COO of Apptis. "It is an honor to continue our service to the FBI, its Field Agents, and staff, by providing timely delivery of quality solutions to support the diverse and distributed mission of the FBI."
Apptis FBI IT Triple S teaming partners include: Turner Consulting Group, Vigilant Services, Iron Bow Technologies, QinetiQ, Red River, T3 Technologies, Evolver, Firecreek Security, Netspective, U.S. Information Technologies, Silver Rhino, Axxum, and ASRC.
About Apptis:
Combining deep experience in federal government with expertise driving the latest innovative technology advancements, such as Cloud Computing, Apptis has been delivering mission critical IT and communication solutions to federal agencies for over 20 years. Apptis defines, optimizes, and implements IT solutions that help our clients achieve their mission. The company's core capabilities include Software & System Engineering, Enterprise Management, Network Engineering, Information Assurance, and Program Management. Our accomplished IT professionals deliver mission critical IT and infrastructure services around the world anytime, anywhere. Proven. Trusted. Secure. Apptis is privately held with headquarters in Chantilly, VA. http://www.apptis.com
###