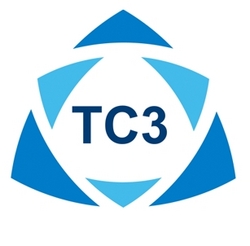 Accuracy in cardiac imaging is too critical to leave to chance
San Francisco, CA (PRWEB) February 17, 2011
The TC3 approach is logical, streamlined, and of unparalleled quality in which all advanced visualization cases are read in triplicate with state-of-the-art medical technology and latest data collection and reporting solutions. TC3 employs expertise to provide an array of potential services to sponsors that range from acquisition techniques to data analysis.
"Recently published research has demonstrated the importance of reading cardiac images in triplicate by expert physicians. Reading a study once, or leaving the interpretation to technicians, fellows, or less experienced readers can open the research results to excessive variability and doubt", said Dr. James Min, "Accuracy in cardiac imaging is too critical to leave to chance".
The TC3 core laboratories encompass the Cardiac CT Core Laboratory, Cardiac CT Perfusion Core Laboratory, Cardiac MRI Core Laboratory and Echocardiography Core Laboratory.
TC3's Medical Advisors represent the cutting-edge thought leaders in advanced cardiac imaging and includes Dr. James Min from Cornell University, Dr. Jonathan Leipsic from University of British Columbia and Vascular Institute, Dr. Bill Shea from MDDX and Dr. Troy LaBounty from Cornell University.
About TC3
TC3 specializes in cardiac imaging interpretation for research studies. Based in San Francisco, TC3 has pioneered triplicate reads to maximize the accuracy of interpretation. TC3 partners with CRO's and sponsors to elevate the quality of their cardiac imaging offerings.
If you'd like more information about this topic please visit TC3 Core Lab homepage or to schedule an interview with Dan Gebow, please call at (800) 922-6816, or email info (at) cvcorelab.com.
# # #