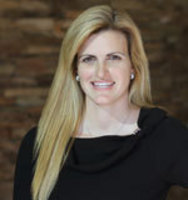 Phoenix, AZ (PRWEB) February 16, 2011
After closing $65 million in listings last year, Renee Leach of Renee Leach and Associates (RLA) has been named Arizona's top producer for 2010, according to Arizona Multiple Listing Service (ARMLS) reports. The top ranked status was determined by ARMLS data on the number of closed and recorded residential sales. Leach doubled her previous year's production of $30 million by shifting focus from luxury markets to the growing bank owned and short sale markets.
"In these economic times it is important to have the right team in place. I am grateful for the commitment my entire team has to our clients, which has resulted in being recognized as the top producer in the state," said Renee Leach, President of RLA. "Our success can be directly attributable to our impeccable customer service and focus on the bank owned and short sale markets in Arizona, which we believe will be driving the real estate market for the foreseeable future."
Arizona closed out 2010 with a record number of home foreclosures and short sales, with a fifty percent drop in home values from the 2007 peak. RLA has helped numerous Arizona families avoid foreclosures and plan on doing the same in 2011. With a wealth of local and national lender relationships, RLA is well positioned to help serve the short sale and foreclosure markets and sustain the highest ranking for a second year in a row.
As an Arizona native, Renee Leach began her real estate career in 1998 by helping first time home buyers achieve their home ownership dreams. After focusing years of her attention to the luxury real estate market, Leach started RLA in 2009 to focus on the state's growing foreclosure and short sale markets. RLA has quickly become one of the Valley's top brokerages along with Leach being the state's top producer in 2010.
"Our brokerage is continuing to grow to meet the needs of Arizona buyers and sellers," added Leach. "The Arizona market is experiencing an adjustment, but in a few years we will be back to normalcy. RLA plans to be with our current and prospective clients every step of the way."
About Renee Leach and Associates
Renee Leach and Associates (RLA) is a full service real estate brokerage in Arizona, specializing in the bank owned and short sale markets. RLA prides itself on customer service, responsiveness and attention to detail – no purchase or sale is too small. RLA was founded by Renee Leach in Scottsdale, Ariz. in an effort to create an environment of trust and unparalleled service for clients, even in difficult times. Over the years, Leach has guided RLA through the challenging real estate market while never wavering from her commitments to her clients. RLA believes in old fashioned service produced in a high tech manner. More information on RLA can be found at http://www.rlabrokers.com.
# # #