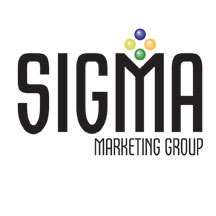 "As marketing content has proliferated on the Internet, quality has not always kept pace..." Martha Bush of SIGMA Marketing
Rochester, NY (PRWEB) February 21, 2011
SIGMA Marketing Group, the direct and digital marketing firm, today announced that its blog, Fifth Gear Analytics, has been recognized by two leading authorities on expert marketing strategies and techniques.
The Summit International Awards has recognized SIGMA with the Leaders Award in its 2010 Emerging Media Award competition, a process that selected only 12% of over 900 entries from 12 countries. SIGMA stood out from this field for the value of its blog to the marketing and advertising industries, emerging as a thought leader in establishing tomorrow's advertising communications.
B2B Marketing Zone, a highly regarded community collecting and organizing the best information on the Web about B2B Marketing, has also brought SIGMA's blog to the industry forefront. Recognizing Fifth Gear Analytics as a valuable, cutting-edge information source for marketers, B2B Marketing Zone now features the blog among its selective list of expert content providers. In addition, the site has named the SIGMA blog entry "Understanding the Five Customer Relationship Stages to Full Engagement With Your Brand", by SIGMA SVP of Strategy & Solutions Martha Bush, as one of its Top 50 B2B Marketing Posts of 2010.
"As marketing content has proliferated on the Internet, quality has not always kept pace, leaving marketers with an unending supply of information to sort through for the best answers to their questions," said. SIGMA's Martha Bush. "These two organizations are established guides to the best in that content, and we are proud to be among the leaders they have chosen."
About SIGMA Marketing Group
SIGMA Marketing helps clients like Xerox, Nationwide, AAA and Citizens Bank engage with their customers through Analytics + Strategy + Technology. We turn data into customer intelligence and innovative marketing solutions -- online and offline -- with direct and digital solutions that focus on multichannel marketing strategies, data and technology integration, web analytics and sales enablement. SIGMA builds long term customer relationships and drives Marketing ROI. Visit us at http://www.sigmamarketing.com and at our Fifth Gear Analytics blog: http://fifthgearanalytics.com.
###