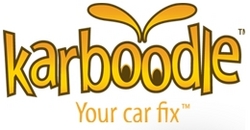 I enjoy being on the front line of the Karboodle team
Danvers, MA (PRWEB) February 22, 2011
Karboodle, a website designed to provide car owners with maintenance information and help them find local service and auto car repair providers, has recently hired David Bivens to serve as Senior Account Manager.
"I enjoy being on the front line of the Karboodle team," says David. "Karboodle is the best available site that directs consumers to repair facilities based on their repair needs and provides resources to help them make informed choices." David's combined experience of automotive service and advertising sales made him a perfect fit for Karboodle.
He began his career in 1987 as a service advisor for Firestone Tire and Auto Repair Somerset Pontiac in Detroit, MI and later moved to Texas to work as a service advisor for Oge Toyota in Tyler. In 1992, he moved over to retail car sales for Oge's and then continued his sales career with Barrett GMC. In 1999 he began a new career in advertising sales with Lamar Outdoor Advertising in Tyler, Texas where he became the local sales manager. In 2003 he got back into automotive sales and management with a local used car company before returning to Lamar Advertising in Detroit in 2005 and later in Providence, RI.
Karboodle provides car owners with many auto industry related resources. One of Karboodle's many features allows visitors to locate auto body shops in their area. After simply entering a vehicle's make, location, and distance preference (within 5, 10, 15 miles, etc.) Karboodle provides visitors with a list of reputable service providers that are located within a reasonable distance.
The Karboodle website has many other helpful features as well. Karboodle is committed to helping car owners and will soon be offering a "Request a Quote" service. This service will allow visitors to shop for discount service and get the lowest price by asking service shops to quote their best price for your business. Karboodle also provides links to listings of manufacturer recalls of all of the most well known brands.
The Karboodle website also provides visitors with an easy way to find tow trucks. This useful tool allows users to enter their location and perform a search for local companies that can tow their vehicle. Registered users can then rate each company based on their experience to help future visitors decide on which company to use.
Karboodle prides itself on providing users with comprehensive automobile related information and is excited to bring David Bivens aboard. For more information about Karboodle please visit http://karboodle.com.
###