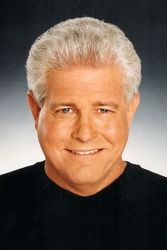 "With our 100% money back guarantee, it's a win-win for everyone. My students send me emails every day expressing their gratitude." stated Steingart.
Miami Beach, FL (PRWEB) February 18, 2011
Max Steingart's Training system unlocks the secrets of laser-like recruiting on Facebook and MySpace. His latest version will include the secrets to marketing on LinkedIn.
His students easily begin to understand how to find, identify, qualify and sponsor the perfect people in record time once they begin his course and use the various Social Networks as their main source for finding customers or prospects.
When an online marketer recognizes the simplicity in his Training they can put his methods to work immediately. Thousands of his students have sponsored new people into their businesses within hours of first using his system. He is offering anyone who purchases his system now will automatically receive his latest upgrade for free once it is released.
Having the knowledge of how to use Social Networking sites to find and sponsor the right people right away is what makes Steingart's method so appealing. When people discover that once they purchase his system, every lead they create in the future is free. His students immediately realize his system is different and much more specialized than most others in the industry.
Even those who have been in marketing for years are thanking Steingart for sharing his secrets to a simpler way of sponsoring and training. Realizing how his system helps their new recruits get started right away, they understand how it can make their own businesses easier to build.
Because each student works at their own pace, it puts much of the tedious training normally done by their sponsors into the hands of Max and his system and frees up valuable time from sponsors with large Teams. Top recruiters only need to plug their new recruits into Steingart's Training and they can move on to their next prospect and simply follow-up with any support necessary.
Again, using Max's outstanding methods of finding prospects and converting them into customers or Associates makes it easier to create a stronger business using the power of the Internet.
For more information on his Training System see below:
http://www.maxsteingart.com/freeleadsunlimited
Max Steingart Available for Comment:
Max Steingart is considered by many as the "Father of Social Networking." He is a respected author, motivational speaker, Social Networking Expert and Trainer.
His online daily motivational messages; "Your Daily Motivation," has inspired millions of people since 1997. More information on Steingart can be found at: http://maxsteingart.com/freeleadsunlimited
# # #