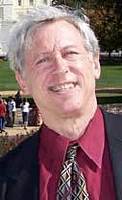 History records that with the gold dollar the economy grew, on balance, more steadily and robustly than it has since the last remnants of the gold standard were repudiated on August 15, 1971
Greenwich, CT (PRWEB) February 18, 2011
Ralph Benko has recently been appointed as an advisor for TheGoldStandardNow.org. TheGoldStandardNow.org, a project of the Lehrman Institute, is a news and commentary aggregator focused on domestic and international monetary policy issues. It provides visitors with the latest information about the classical gold standard including its history, the passionate debate it sparks at present, and its likely future re-adoption.
In a recent blog post on TheGoldStandardNow.org Benko stated "The value of the dollar has eroded by some 95% from the day my father was born until today. For the most part it has been a slow process of erosion rather than a dramatic event. That said, history records that the gold dollar held its value – over centuries—and under the gold dollar. History records that with the gold dollar the economy grew, on balance, more steadily and robustly than it has since the last remnants of the gold standard were repudiated on August 15, 1971."
Benko was called by the U.S. Department of the Treasury to testify before the United States Gold Commission in 1981 on the constitutional history of American monetary policy. He published thereafter on that subject in the New York State Bar Association Banking, Corporation & Business Law Newsletter (lead article), the Dallas Morning News, and elsewhere, and has remained actively interested in all areas of economic growth policy. He has written about the gold standard most recently at The Washington Examiner, Forbes.com, and Foxnews.com.
Currently serving as advisors with TheGoldStandardNow.org are James Grant, author of multiple books on finance and financial history including his latest, Mr. Market Miscalculates (Axios Press, 2008); Ralph J. Benko, author of many articles on the gold standard, most recently at The Washington Examiner, Forbes.com and Foxnews.com; Brian Domitrovic, author of Econoclasts: the Rebels Who Sparked the Supply-Side Revolution and Restored American Prosperity and Forbes.com columnist; and John D. Mueller, Director of Economics and Ethics program at the Ethics and Public Policy Center.
About The Lehrman Institute
The Lehrman Institute is dedicated to public policy, educational and historical research. It was founded in 1972 by Lewis E. Lehrman. The Lehrman Institute has sponsored a wide range of research and discussion in the fields of economics, historical research, foreign policy, and urban policy.
###