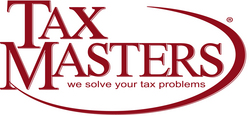 The IRS is looking harder and smarter than ever. Now is not the time to stand out in the crowd.
Houston, TX (PRWEB) February 17, 2011
While Republicans and Democrats debate President Obama's 2012 budget proposal, Patrick Cox, CEO of TaxMasters, Inc., warns of one particular spending increase taxpayers need to watch, regardless of their party affiliation or political motivations.
In President Obama's proposal, the IRS will receive an extra $1.1 billion dollars—increasing their budget to a whopping $13.3 billion. Part of the increase would be used to hire a reported 5,100 new employees responsible for supporting IRS tax-enforcement and collection programs. The pie is the annual $345 billion tax gap. This budget would indicate that the administration would like to see the IRS take a bigger bite from that pie.
According to Cox, whose company is a leading provider of tax compliance and repayment services, "If the funding is approved, the IRS will have extra staff and resources, which will most certainly translate into more audits, more collections activity, and more aggressive enforcement initiatives. This will likely mean more scrutiny for individual and business filers and a continuation in the trend to expose and prosecute fraudulent tax preparers."
Cox adds, "A growing IRS budget and recent efforts to streamline tax-collection programs clearly show a governmental mandate for the IRS to take a bite out of the annual $345 billion tax gap, especially now that multiple departments may be facing budgetary constraints and cutbacks."
According to Cox, taxpayers need to be precise when filing and claiming deductions on their returns now more than ever. He also urges taxpayers to keep all receipts and evidence to back up legal deductions.
"Taxpayers who have not filed tax returns, who are delinquent with tax payments, or who have been the focus of one or more audits in the past should expect more aggressive collections and enforcement activity from the IRS," Cox said. "The IRS is looking harder and smarter than ever. Now is not the time to stand out in the crowd."
According to the budget plan, the enforcement efforts would result in $1.3 billion revenue by the year 2014, with other compliance initiatives generating $56 billion over the next decade.
About TaxMasters, Inc.
TaxMasters, Inc. (OTCBB: TAXS) is the first publicly traded tax representation firm in the United States. Started by Patrick R. Cox in 2001, TaxMasters offers a full suite of compliance and repayment services to taxpayers across the country facing seemingly insurmountable tax problems and substantial federal tax debt. Tax services from TaxMasters include IRS consultations, tax return preparation, settlement analysis, and assistance with IRS automated collections, Revenue Officer involvement and collection due process.
Employing over 300 people, TaxMasters leverages the expertise of ex-IRS agents, enrolled agents, attorneys, CPAs, and seasoned consultants ready to counsel and assist the US taxpayer with their specific tax problems today. TaxMasters is not a CPA firm or a law firm.
For more information about TaxMasters, Inc. and its commitment to help taxpayers in the United States solve tax problems, please visit http://www.txmstr.com.
Follow TaxMasters on Twitter at http://twitter.com/gotaxmasters
Visit TaxMasters' blog at http://www.txmstr.com/blog/
Forward-Looking Statements
Any forward-looking statements, as defined in the Securities Exchange Act of 1934, in this release (often identified by such words as "believes," "expects," "beginning," "intended," "planned") regarding future expectations, objectives, and plans for TaxMasters, Inc. are based on opinions and estimates of management at the time the statement was made. Various known and unknown factors may cause actual results to be materially different from the expected outcomes. TaxMasters, Inc. does not, as a matter of policy, update or revise forward-looking statements. Actual results may vary materially.
Media: Trey Ditto—212.896.1248
Investors: Rob Fink—212.896.1206
# # #