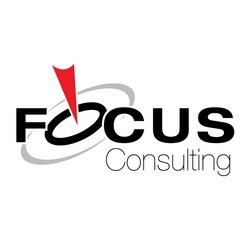 This is a great opportunity for me to do what I love, talk to other business owners and share what I know to make their businesses better
Oklahoma City, OK (PRWEB) February 17, 2011
The "Wild West Online Marketing Show" airs Sundays at 2 p.m. and Mondays at 10 a.m. on 94.1 FM, 890 AM, and live on the web. This new radio show, the only one of its kind in the Oklahoma market, reaches the entire state through terrestrial radio and the rest of the world through a live web feed at http://www.thatradioshow.com.
"We've been working on this concept for awhile and when the time slots opened up on KTLR, we decided to take them both," said Allmond. "We're as giddy as a group of girls at a slumber party!"
According to Allmond, The Wild West Online Marketing Show offers listeners what amounts to an hour of free consulting for your business' online presence.
"This is a great opportunity for me to do what I love, talk to other business owners and share what I know to make their businesses better," said Allmond.
The Wild West Online Marketing Show is also highly interactive. Listeners can interact with the host and each other through a live chat room, live video broadcast and receive show news and updates through a texting and email club.
"We want listeners to chat live, text, call in and log on, share their ideas, ask questions and be part of the show," said Allmond. "And everyone who interacts with us will be eligible to win prizes that will make their business life easier."
For more information email talk at thatradioshow.com or visit the show website at http://www.thatradioshow.com. To sign up for show information and prizes join the Wild West text club by simply texting 'wildwest' to 69302. For advertising opportunities, contact Focus at 405-283-6287 or 1-888-FOCUS-19.
###