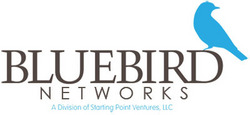 Boonton, NJ (PRWEB) February 21, 2011
Bluebird Networks announces their professional human resource online learning series for Spring 2011. Each webinar is approved by the HR Certification Institute for 1.0 credit hours. Topics focus on human resource compliance issues and are lead by legal authorities in the respective areas.
Engaging and knowledgeable experts provide real life examples that help participants understand the components and consequences of the changing HR landscape. All webinars are one hour, offer 1.0 continuing education credits, and are a great value at just $29.99.
"These webinars provide a convenient way for HR professionals to keep current on HR compliance, employment law, employee development and industry trends," states Rosanne Kinder, SPHR, VP Operations, Bluebird Networks. "Through our network of experienced HR thought leaders, we are delivering cost-effective quality training for HR professionals."
The first webinar, What You Need to Know About Employee Handbooks and Liability is scheduled for February 22, March 8 and May 5th. All webinars begin at 11 AM EST. For a complete listing of upcoming programs visit Bluebird Networks Calendar of Events.
Sponsorship opportunities are available to companies who offer HR solutions and want to reach decision makers. For more information, visit HR Solutions Providers.
About Bluebird Networks
Bluebird Networks brings HR professionals and industry solutions providers together through excellence in education and training. Seminars and webinars focus on topical HR issues and offer convenience, thought leadership and value to the HR community.
# # #