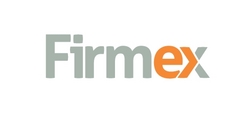 We use Firmex in our own law practice, and we knew from experience that Firmex had the tools we needed to run an equitable competition
Toronto, Ontario (PRWEB) February 21, 2011
Firmex, a leading virtual data room provider, announced that the Fraser Milner Casgrain LLP (FMC) Negotiation Competition is using the Firmex solution to manage online document collaboration for over two hundred student participants from six universities across Canada.
The competition sets up participants as two-person teams that compete against each other in an attempt to obtain the best possible result for their "client" through an unscripted series of negotiations against another team. Teams are judged not only on the outcome achieved, but also on the team's planning, flexibility, teamwork, and their ability to deal with ethical issues.
FMC began hosting the competition in 2007, and it has grown in popularity every year. In 2010 FMC chose to work with Firmex because they needed a trusted solution that could effectively manage access to information across hundreds of users. "We use Firmex in our own law practice, and we knew from experience that Firmex had the tools we needed to run an equitable competition. This required that we could control simultaneous access to key documents across participant groups at specific stages of the negotiation process." - Elaine Ballinger, Application Specialist
Without any formal training, the students quickly mastered the data room environment. Elaine continued "We were amazed that across hundreds of users we only had a single support call that was resolved in minutes." The success of the 2010 Negotiation Competition has convinced FMC to continue using the Firmex solution for future competitions.
For details on the FMC Negotiation Competition, please visit:
http://www.fmc-law.com/negotiation/Welcome.asp
About Firmex
Firmex is a leading solution provider for sharing large volumes of highly confidential documents for commercial and financial transactions, litigation, and compliance. Thousands of the top corporations across the world rely on Firmex to exchange critical information through millions of documents every year. More information about Firmex can be found at http://www.Firmex.com
http://www.Firmex.com
Media contact:
Fraser Schad, Firmex Inc.
+1 416 840 4241
Fraser.Schad (at) Firmex (dot) com
###