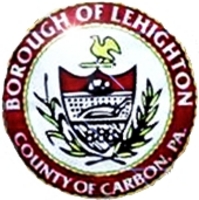 "MetroTek has an extensive array of offerings that make us the perfect fit for this high profile project," commented Reiner Jaeckle, COO of Metrotek.
Kunkletown, PA (PRWEB) February 18, 2011
MetroTek Electrical Services Co. has been awarded the 12.8 KV high-voltage power line reconductoring project for Lehighton Borough, County of Carbon Pennsylvania. To date, Metrotek has been closely involved in all aspects of electrical construction, including delivery, management and modeling of the energy distribution system scheduled for completion in March 2011. Lehighton Borough will now be able to provide more efficient and reliable power for its residents and businesses.
"We're very proud and excited to have been selected to be part of this high profile energy project, which will positively impact Lehighton Borough, its residents and businesses." stated Reiner Jaeckle, COO of Metrotek. "The many important aspects of electrical construction that we will be delivering on the Lehighton Borough project are representative of the extensive resources we offer that enable MetroTek to provide comprehensive electrical services across a variety of markets to enhance the operations of a specific industrial, utility and municipal energy facilities." This project will also provide other significant economic benefits to Lehighton. In addition to the jobs that will be created, it will produce indirect benefits to the local economy."
Specific work for the project includes but is not limited to, the removal and replacement of the existing primary conductors along Bridge Street, Bank Way and Route 209, installation of 336.4MCM ACSR conductors for the three phase system and 1/0 AWG ACSR conductors for selected single and multi-phase taps off the three phase distribution system, removal of existing overloaded spacer conductors, spacer brackets, cross arms, insulators, fuse cut-outs, lightning arresters, messenger wire, spacers, guy assemblies, other equipment and hardware as indicated, transfer of selected transformers, fuse cut-outs, lightning arresters, primary and secondary conductors, top poles as necessary to avoid interference with the new installations. MetroTek will also return all removed material and hardware to the Borough, pick-up all materials and deliver to the work locations, coordinate all shutdowns with the Borough Electric Department, provide traffic and pedestrian control and barriers in accordance with local and state requirements, obtain permits from PennDOT for traffic control and overhead conductor installations over and along State Route 209, as well as other miscellaneous related work.
Energy Alliance Group LLC, is providing the bonding and surety for the reconductoring project. "We are pleased to be a small part of this important local community electrical infrastructure work, " stated Eric Abeshaus, CEO of Energy Alliance.
About MetroTek Electrical Services Co.
MetroTek Electrical Services provides exceptional electrical solutions to the complex problems and mission critical needs of the company's commercial, industrial, and utility clients. MetroTek serves customers in Pennsylvania, New Jersey, and New York, providing electrical construction, high voltage, automation, instrumentation, telecommunications, and renewable energy services. Along with our electrical construction and maintenance divisions, MetroTek excels at delivering on-demand electrical testing and diagnostics as part of the company's unparalleled emergency response and repair service. Additionally, MetroTek's electrical engineering expertise and commitment to green energy drives the company to deliver superior sustainable energy solutions through the combined use of wind, solar, smart grid, and energy efficiency technologies.
Learn more at http://www.metroelectrical.com.
Contact MetroTek: 888 249 4684 ext 106 or info(at)metroelectrical(dot)com
About Energy Alliance Group LLC
Energy Alliance Group, LLC, connects projects with financing across the alternative energy and construction industries under power purchase agreements and other financial vehicles. The Company is currently financing the Northampton Area School District's solar installation, the largest net-zero solar installation in Pennsylvania.
Contact Energy Alliance Group: info(at)energyalliancegroup(dot)net
About Lehighton Borough PA, County of Carbon
Lehighton is a borough in Carbon County, Pennsylvania, 86 miles north by west of Philadelphia. From a peak of nearly 7,000 in 1940, the population was 5,537 at the 2000 census. Lehighton is the most populous borough in Carbon County and still the business hub of the county. Originally settled by the German Moravian Brothers as Gnaden Huetten (Cabins of Grace), the Lehigh River provided easy transportation for the early settlers and, indeed, throughout much of the early life of the current Borough. The Lehigh River, with its source of water power, encouraged the development of many early industries, including: Silk and lace mills, a Meat-packing house, a Shirt factory, Automatic-press works, Railroad car shops, Stoneworks, and Foundries. For more information regarding Lehighton, please visit: http://www.lehightonborough.com
###