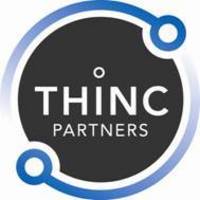 Charlotte, NC (PRWEB) February 21, 2011
Okuma America Corporation is pleased to announce that Blum-Novotest, a developer of leading-edge measuring and testing technology, has joined Partners in THINC to help develop manufacturing solutions for companies that use CNC machine tools for metal cutting.
Specializing in innovative technology for productivity and precision, Blum's measuring components division provides tactile and optical measuring systems for workpiece measurement and tool setting applications in machine tools. Supporting various industries, including mold and die, automotive and aircraft, Blum products are essential to ensure precision and reliability of in-process measurement on metal-cutting machines.
Blum products can be seen and demonstrated at the Partners in THINC facility in Charlotte, North Carolina and at the Okuma Tech Centers in Chicago and Houston.
About Okuma America Corporation:
Okuma America Corporation is the US based affiliate of Okuma Corporation, a world leader in the development of computer numeric controls (CNC) and machining technology, founded in 1898 in Nagoya, Japan. Known for its technology leadership and world-class manufacturing, product quality and dedication to customer service, Okuma strives to be the machine tool solution provider to manufacturers worldwide. For more information, visit http://www.okuma.com
About Partners in THINC
Partners in THINC is a unique facility and concept offering integrated solutions and a one-stop-shop designed to streamline current manufacturing processes, improve capabilities, or for exploring advanced manufacturing options. Each member of Partners in THINC brings specialized equipment, expertise and a commitment to provide the best possible integrated solutions to the end-user. For more information, visit http://www.partnersinthinc.com.
About Blum:
Established in 1968 and based in Ravensburg, Germany, Blum-Novotest GmbH is recognized worldwide as a developer of leading-edge measuring and testing technology for international machine tools, aerospace and automotive industries. The family firm has more than 260 employees working in Germany, Great Britain, Italy, France, Czech Republic, USA, China, Japan, Taiwan, Singapore and Korea. Together with skilled dealers (due to their technical competence called "system integrators") and regional sales offices they guarantee comprehensive service for thousands of Blum systems applied all over the world. For more information, visit http://www.blum-novotest.de.
###