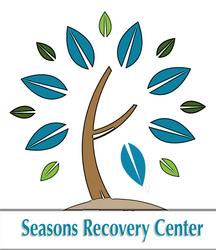 "People still laugh and shout us down like we were the makers of "reefer madness"
Malibu, CA (PRWEB) February 18, 2011
The Dual Diagnosis Treatment Community nationally has seen a powerful spike in the incidence of marijuana induced psychosis, according to Seasons Recovery Center Executive Director Christopher Bathum.
"People still laugh and shout us down like we were the makers of "reefer madness" says Bathum, "but the truth is very scary. We have seen many people in the last year, and more than ever before, who are presenting with signs of delusion and psychosis after a heavy and long use of high potency marijuana."
Chemically induced psychosis is a well accepted diagnosis with caffeine, alcohol, amphetamines and marijuana all known to be triggers. "The research shows perhaps a common "misfire" in the serotonin system." Says Bathum.
A recent study from Denmark showed that of those who exhibited signs of marijuana induced psychosis, over 40% presented the symptoms of schizophrenia 1 year after the occurrence. "This is very concerning" said Bathum "and it cries out for more vigorous assessment and proactive treatment."
Seasons Recovery Centers, located in Malibu California is a high resource dual diagnosis treatment facility for alcohol and drug rehabilitation employing the most sophisticated and comprehensive treatment planning and programs. Considered "One of the ten best rehabs: in America" Seasons Website can be consulted for more information at srcrehab.com. For more information call Rob Alexander at (800) 352-0897
###