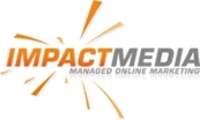 (PRWeb UK) February 21, 2011
Five years ago, on February 21st, Impact Media was founded by Ben Norman. Today the Southampton based Online Marketing Agency is celebrating reaching a very special landmark in its history. Having enjoyed half a decade of unprecedented expansion, the future is looking brighter than ever for this fast-growing company.
Originally Impact Media was set-up with a skeleton staff, offering Search Optimisation services to a few key clients. During the intervening years, the company, services and client list have all expanded significantly.
Today Impact Media employs 18 full-time members of staff from its base in Park Gate. They also now offer a full range of Online Marketing services including SEO, Pay per Click advertising and Copywriting. This continued expansion meant that the company had to relocate to its current offices in April 2008, before also taking over the adjacent building earlier this year.
Despite huge increases in competition within the industry and the global recession, Impact Media has managed to continue its exceptional growth and development throughout the last five years. This is something that the SEO Agency is keen to continue with the announcement that they are now looking to set-up a second office in London.
Managing Director of Impact Media, Ben Norman, is justifiably proud of how the company he founded has developed over the last five years; "Reaching this milestone is fantastic for Impact Media. When I started the company, we were working in a small managed office with just a few staff. However, today we have our own offices, 18 employees and an ever-increasing list of clients. We are now amongst the industry leaders and are working hard to improve our reputation further."
The reason why the company has been able to continue growing, whilst others have faltered or folded is simple according to Mr. Norman "Our primary goal has always been to deliver quality results. Impact Media works hard on behalf of each client; ensuring that they get the best service and reporting available. We also continue to invest in the company's staff and in-house skills, which have helped us offer greater variety in the services we offer as well as ever-increasing quality standards."
Now in its fifth year, there is no sign of this expansion coming to a halt "We've experienced huge growth in the last five years. This has seen us move to new premises once in 2008 and then again this year. Next on the agenda is a London office, something that we are looking to secure by summer. Plus, thanks to recent employment and training, the new skills that we have at Impact Media will also mean that the company will be able to offer more services too. So the future is looking extremely bright for Impact Media and I'm confident of achieving bigger and better things for the coming year and far beyond."
Notes to the editor:
About Impact Media
Founded in 2006 by Ben Norman, leading UK SEO Company Impact Media offer full range of professional online marketing services for a diverse and expanding customer base. Specialising in Search Engine Marketing, the Hampshire-based firm are able to provide complete solutions for clients from all industries and companies of any size. Find out more at http://www.impactmedia.co.uk.
# # #