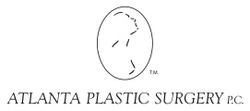 With breast cancer rates increasing, it was exciting to see my reconstructive surgery peers so hopeful about the results possible with these potential reconstructive techniques.
Atlanta, GA (PRWEB) February 23, 2011
The Southeastern Society of Plastic and Reconstructive Surgeons (SESPRS) hosts the annual Atlanta Breast Surgery Symposium to keep cosmetic and reconstructive breast surgeons around the globe up-to-date with the most accurate and effective breast surgery methods, tools, and technologies. The 2011 event featured Dr. James Namnoum demonstrating a new water-assisted liposuction technique (Body Jet) and nipple-sparing mastectomy technique with implications for breast reconstruction patients, as well as facial rejuvenation and scar eliminating cosmetic procedures.
The liposuction technology, developed originally in Germany, uses the power of sterilized water to dissect the fat for more efficient removal while simultaneously providing a cushion to protect against unintentional trauma to the surrounding tissues by the double-layer suction device (cannula). Unlike the superwet and tumescent liposuction techniques currently used by US plastic surgeons, the water-assisted technique requires less fluid overall (introducing very small amounts throughout the procedure and then removing it along with the fat), and therefore, the amount of residual swelling and post-operative bruising is reduced.
While this procedure is still being tested in the US, the water-assisted liposuction device's vented chamber construction adds to the procedure's potential. The fat is strained from other biological particulates and remains unexposed to the air once it's drawn from the body. This completely closed system provides a greater chance of tissue survival (95% according to the German procedure results) if the harvested fat is re-injected for breast enhancement or buttock augmentation, or even for scar-filling. Because the Body Jet machinery strains the particulates and bodily fluids from the harvested fat, it maintains a pure liquid consistency that enhances re-injection (fat transfer) results.
Co-Chairman of the breast symposium, Dr. Jim Namnoum devotes much of his work to refining Atlanta breast reconstruction techniques including procedures like the nipple-sparing mastectomy that was revealed at this year's symposium. Unlike most current mastectomy procedures in which a majority of the breast tissue (including the nipple) must be removed to eliminate cancerous tissues, this technique allows early-stage breast cancer patients to preserve their own nipples if the questionable tissues are far enough away from the nipple area. The technique will also allow reconstructive breast surgery patients more flexibility in dictating what their reconstructed breasts will look like.
Like water-assisted liposuction, this nipple-sparing mastectomy technique also carries potential for translation into cosmetic procedures like breast reduction, as most breast lift/ mastopexy surgeries currently require the nipple to be completely removed and later reattached after excess tissue is eliminated. The Body Jet technique and nipple-sparing mastectomy may also be combined to reduce the appearance of rippling, visibility of a breast implant silhouette, and enhance the naturalness of reconstructed breasts.
Dr. Namnoum, speaking optimistically about breast reconstruction that uses a patient's own fat to rebuild their surgically treated breast(s) after cancer treatment, states, "With breast cancer rates increasing, it was exciting to see my reconstructive surgery peers so hopeful about the results possible with these potential reconstructive techniques; not only will it help patients look better, but feel better after their cancer battle using natural substances from their own bodies."
About Dr. James Namnoum: Dr. Jim Namnoum, who completed a fellowship under the direction of Atlanta Plastic Surgery founder Dr. Hartrampf, continues the practice's history by refining Atlanta breast reconstruction techniques such as fat transfer for breast augmentation, breast reconstruction using local anesthesia, and fat-grafting/ engineered tissue use in breast reconstruction at the practice's Northside office. Certified by the American Board of Plastic Surgery, Dr. Namnoum is also an Associate Clinical Professor at Emory University and Chief of Plastic Surgery at St. Joseph's Hospital. A leader in the field of cosmetic and reconstructive surgery, Dr. Namnoum's reputation and commitment to advancements in plastic and reconstructive surgery have allowed him the opportunity to trial many of the industry's newest technology for all areas of the body and face. Currently, he is working to promote the field of breast reconstruction by founding a non-profit and producing a documentary, Pink Ribbon Stories, to chronicle the harrowing stories of his breast cancer/ breast reconstruction patients. For more information on Dr. Namnoum's latest efforts visit drnamnoum.com or connect with him on Facebook and Twitter.
About Atlanta Breast Surgery Symposium: An educational conference geared toward advancing the knowledge and skill of aesthetic and reconstructive breast surgeons, the Atlanta Breast Surgery Symposium is hosted by the Southeastern Society of Plastic and Reconstructive Surgeons (SESPRS). The two day event features live surgical demonstrations, lectures on emerging breast reconstruction techniques, and expert question and answer panels. In addition to SESPRS, the Breast Symposium is endorsed by The American Society for Aesthetic Plastic Surgery, Inc. (ASAPS), Plastic Surgery Educational Foundation (PSEF), and The International Society for Aesthetic Plastic Surgery (ISAPS). Visit sesprs.org for symposium details.
###