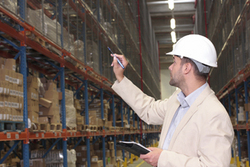 "Retail supply chains are complicated webs of commerce, as there is no single supply chain configuration across the industry," said Eric C. White (CHS-V, FABCHS), who leads the retail strategy practice for Wren.
Atlanta, GA (PRWEB) February 22, 2011
Retailers of every size are vulnerable to merchandise shrink due to employee theft, shoplifting and administrative errors. However, according to a new advisory by Wren retail experts, the retail supply chain presents significant risk for loss of goods before they even hit store shelves unless retailers have visibility into the problems that can occur, and implement strategic steps to mitigate the potential negative outcomes.
"Retail supply chains are complicated webs of commerce, as there is no single supply chain configuration across the industry," said Eric C. White (CHS-V, FABCHS), who leads the retail strategy practice for Wren. "For example, large retailers may have regional warehouses, distribution centers and corporate-owned truck fleets, whereas small retailers may rely exclusively on direct store deliveries by vendors. The risks in each of these situations are different and require targeted solutions."
The advisory addresses some of the top areas for concern, including physical security; the security and integrity of the merchandise from transport to receipt and verification at the store; and oversight of vendor visits. To control these potential areas where risk is higher, Wren offers a set of easily implemented, strategic steps for retailers to better secure their supply chain, including the following recommendations:

Build processes that impose consistent verification and corrective action.
Critically and continually monitor new processes for consistent implementation and proper execution.
Conduct regular and unannounced audits to determine with certainty whether or not recommended processes are being implemented properly throughout all locations.
Employ video surveillance as a way to verify that employees are properly trained and following-through with recommended procedures.
Determine if there are parts of the supply chain management process that can or should be brought in-house or outsourced to prevent losses.
White, who has 20 years of experience in loss prevention (LP), asset protection and physical security, having served at Walmart and The Home Depot, advises that hiring a separate LP team to manage supply chain risk and losses could also be a good move. "Since the problems associated with supply chains are somewhat unique, they require dedicated solutions and resources to ensure product integrity across all parts of the supply chain. The real key is to provide visibility into the problems," he said.
To read this latest series in Wren's Bird's Eye View advisories, click here. Additional retail industry discussion and resources are also available on the Wren LPXtra blog.
About Wren
Wren specializes in physical security technologies and services for retail, education, healthcare and government facilities. The company's solutions, including enterprise-class video management software, access control systems, security assessments, surveillance cameras and hardware, and professional services, enable organizations to protect people, assets and facilities, while empowering them with operational insights for better performance. Established in 1983 and headquartered in Jefferson City, MO, Wren is a member of the National Association of School Resource Officers (NASRO), the National Association of School Safety and Law Enforcement Officers (NASSLEO), and the National Retail Federation (NRF). Visit us at our website http://www.wrensolutions.com.
Copyright © 2011 Wren. All rights reserved.
Wren®, the Wren logo and The Power to See Your Business are trademarks of Wren. The trademarks that are followed by ® are registered trademarks in the U.S. All other trademarks and/or registered trademarks mentioned herein are properties of their respective owners and are for reference purposes only. The use of such third party trademarks does not indicate any affiliation with or sponsorship of or by Wren.
###