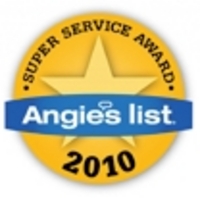 We understand that each move is as unique as each individual: a family that has to move cross-country and requires interim storage will require a much different moving experience than a business in need of temporary on-site storage for a move across town
Sterling, VA (PRWEB) February 22, 2011
BoxCart, an award-winning moving company based in Northern Virginia, is building a reputation for doing something that few moving companies can. BoxCart offers a unique moving experience that is earning it new customers, repeat business, and continual growth even in a down economy. BoxCart's success is particularly remarkable in an industry where operators struggle to overcome the negative stereotypes of the moving industry.
A full-service moving company, BoxCart handles everything from on-site, do-it-yourself portable storage units, to packing and long-distance moving services. The company works closely with customers and businesses to design a truly tailored moving experience - not a one-size-fits-all approach.
Instead of outsourcing moving services, such as packing or storage, BoxCart fulfills its entire line of moving services with its in-house staff and capabilities. The company creates customized packages to suit the needs of each family or business to simplify an already stressful and complex process.
Vice President of BoxCart, Amy Stowell, explains: "We see a lot of moving companies that contract with other companies for storage, for example, or that try to offer a one-size-fits-all approach to their customers. We understand that each move is as unique as each individual: a family that has to move cross-country and requires interim storage will require a much different moving experience than a business in need of temporary on-site storage for a move across town," notes Stowell.
BoxCart, offers full service moving and storage for in-town and long-distance moves for residential and commercial customers. The company's professional moving coordinators handle all details of each move to ensure everything is covered. All of the services are backed by BoxCart's Home Protection Services, which includes furniture and home padding, waterproofing, and careful packaging practices.
The company's state-of-the-art storage facility offers the only 100% air-conditioned, heated, and humidity controlled moving and storage facility in the D.C. metro area. And for customers in need of off-site storage during or after a move, BoxCart offers self-load or load assistance to place storage items into their all-steel containers for storage in BoxCart's own secure facility.
About BoxCart
BoxCart is a family owned- and operated moving company based in Sterling, Virginia that offers complete moving and storage solutions for homes and businesses. The company has on-site portable storage units, a 100% climate controlled off-site facility, and packing and moving services for short or long-distance moves. All of their services are tailored to the unique needs of an individual move and are backed by BoxCart's Home Protection Services. To find out more, visit the company's website at http://www.boxcart.com.
###