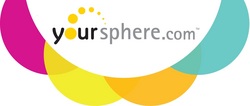 Unfortunately, many of us know very well that kids younger than 13 are on Facebook because there are no mechanisms in place to verify identity and age.
Davis, CA (PRWEB) February 21, 2011
In response to U.S. First Lady Michelle Obama's strong aversion to young kids joining adult-oriented social media sites such as Facebook, parents are testifying to the value of Yoursphere.com. Yoursphere is the popular kids-only social networking site that provides a vibrant place to connect online in an age-appropriate and safety-focused environment. Parents whose kids are members of Yoursphere.com report that their children show increased confidence navigating the Internet and are learning how to conduct themselves responsibly online while enjoying features that cultivate creative expression and friendship.
In a recent appearance on the TODAY show Obama said that she's "not a big fan of young kids having Facebook," and that while her daughters are faced with heightened security issues, even if the girls weren't living in the White House Facebook is "not something they need."
Although adult-focused social networking sites forbid those younger than 13 to join, Yoursphere Founder and COO Mary Kay Hoal has issued a challenge to Facebook and other sites who are lax about adhering to the federal Children's Online Privacy Protection Act.
"Unfortunately, many of us know very well that kids younger than 13 are on Facebook because there are no mechanisms in place to verify identity and age," said Hoal, who's developed a national reputation as a passionate online children's safety advocate. "While Facebook offers adults a terrific way to connect, coordinate events and more, it's also very open about its primary goal of mining member data for advertisers. It's imperative that kids learn how to guard their personal information and how to be safe online."
Yoursphere teaches online safety through mentorship and member education, all in a platform that engages kids with games, contests, writing programs, virtual worlds and much more. A survey of parents reports a high degree of satisfaction with Yoursphere's innovative approach to online safety and its rich array of features.
"The content is tremendous," said Jill B., whose seven-year-old "loved setting up his profile, posting pictures and making new friends almost immediately." She said she feels good knowing her son is learning how to use social network tools in an age-appropriate environment that respects his privacy, plus it is just plain fun for him. Yoursphere makes it easy - "Kids enter and begin clicking on spheres dedicated to games, sports, music, fashion, academics and more. Children are invited to participate in forums, discussions and to interact with other users and enter contests."
Eileen C. agrees: "My son has written blog posts and comments on other peoples' contributions. He gets really excited when he gets positive feedback about the things he posts."
Free and exclusively for kids and teens through age 17, Yoursphere has the highest standards for privacy and adheres to the Federal Children's Online Privacy Protection Act (COPPA). Parents can feel good about steering kids to engage in social networking at a site that cares about their privacy, teaches and rewards responsible digital citizenship.
"Michelle Obama understands what every mother (and father) needs to: Facebook is not a place for children," said Hoal, who also publishes YoursphereForParents.com, the social network and internet safety resource site for parents. "I applaud the First Lady as a role model for all mothers because she's held firm on saying 'no' to Facebook for Sasha and Malia. While the First Family has privacy constraints the average family doesn't, what every family does have in common is the concern for the safety and well-being of their children."
About Yoursphere.com
Yoursphere is the social network for kids and teens that offers the best of the Internet while providing a vibrant and interactive experience that supports the talents and aspirations of its members. Kids can have their own blog, play hundreds of games, explore a virtual world, foster shared interests through Yoursphere's innovative "spheres," interact with other kids, earn rewards and benefit from a scholarship program. Member safety and privacy come first through the application of common-sense safeguards, and Yoursphere adheres to the federal Children's Online Privacy Protection Act (COPPA). Yoursphere teaches kids to be "Internet safety smart" and rewards responsible online citizenship. Free and exclusively for children and teens through age 17, Yoursphere is approved by the Privacy Vaults Online Safe Harbor of the Federal Trade Commission. Founder and President Mary Kay Hoal is a nationally recognized Internet safety expert who also provides safety-focused practical technology tools and tips for parents at YoursphereForParents.com. For more information, visit Yoursphere.com.
###