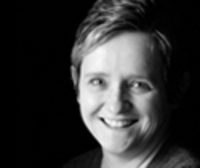 We have a reputation for producing great work in the TV arena and Jen's skills and experience will enhance what is already a very powerful offer.
(PRWeb UK) February 22, 2011
Branding agency Heavenly is delighted to announce the appointment of Jen Lane as Head of Television.
Jen will report directly to Martin Lambie-Nairn and with a career in television spanning over 20 years in both the UK and Australia has worked across broadcast programming, advertising and branding.
In the last 10 years, Jen has specialised in Television branding, working with many of London's leading branding companies. Her branding projects have included UEFA, Saudi TV, Al Jazeera, Disney, Discovery, Fiver, Ford and Martini, with commercials for Nokia, Fortis Insurance, BT and Radox. More recently, Jen was the brand consultancy's producer for the idents that the agency created for Sky Atlantic's launch.
Commenting on Jen's appointment Martin Lambie-Nairn said, "We have a reputation for producing great work in the TV arena and Jen's skills and experience will enhance what is already a very powerful offer. We are delighted to have her as part of the team and one can see from the Sky Atlantic work just how experienced she is."
Speaking of her new role Lane said, "Joining Heavenly is a fantastic opportunity and working with them and Martin to continue to develop one of the industry leading offers is hugely exciting."
###