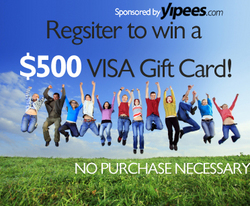 Yipees.com eliminates having to ask around for reputable repairmen in these areas, and it makes it easy for people who do quality workmanship to get their name out there
Richardson, TX (PRWEB) February 23, 2011
Inspired by the 2011 Academy Award nominated film "The Social Network" and the success of Facebook as a mass people-connecting medium, Southern Methodist University entrepreneurship graduate student Zorric Sia has created less of a social and more of a service network with the January 1st, 2011 launch of Yipees.com.
"I recognized the need for a cost effective and efficient way to connect consumers with local contractors and service professionals," Sia said.
The website is a forum for service professionals to bid on projects posted by residents and businesses and for buyers to review a pool of qualified providers in a particular vocation before selecting one to hire. Following a simple, free sign-up process as either a service buyer or provider, users are connected to a categorized set of listings including handymen, landscapers, plumbers, electricians and all other service-oriented fields down to child care and academic tutoring.
Residents and businesses post their service need, budget and location. Professional service providers are automatically notified of jobs posted in their skill area and can then respond with a bid. The buyers are able to review each bidder's ratings from previous customers, business information, experience and licenses. Buyers may post an unlimited number of projects with no obligation to hire.
"This time of the year in particular, with the heavy snowfall, has created the need for new roofs, heating system repairs, and pipe repairs," Sia said. "Yipees.com eliminates having to ask around for reputable repairmen in these areas, and it makes it easy for people who do quality workmanship to get their name out there."
In celebration of its launch, Yipees.com will be giving away a $500 Visa gift card. Only Yipees.com members are eligible to enter, and all entries must be received by Feb. 28, 2011.
To learn more, please visit Yipees.com.
Media Contact:
Zorric Sia
972-658-6200
908 Audelia Rd. #200-174
Richardson, TX 75081
zorricsia(at)yipees(dot)com
# # #