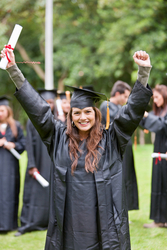 Every year millions of dollars in scholarships go unclaimed...
Houston, TX (PRWEB) February 24, 2011
Every year millions of dollars in scholarships go unclaimed by prospective students. Those in need of financial aid are often unaware of resources available, while at the same time organizations with very limited marketing budgets cannot find enough qualified applicants for their scholarships.
Many websites of course offer databases to students. However, most require registration, which means students must divulge their email addresses and possibly subject themselves to unwanted marketing messages from the sponsors of these sites. Scholarships4School.com, a new scholarship search website, is different in allowing anyone, anywhere in the world to instantly search for and browse thousands of scholarships, without registration or any kind of charge.
Categories of scholarships available include academic scholarships, African-American scholarships, Hispanic scholarships, community service scholarships and leader scholarships. Students will be surprised to find that there is a scholarship available for virtually everyone, whether based on their heritage, employment, extracurricular activities or status as a US military veteran. This crucial resource will help students identify the opportunities available to them based on their specific qualifications.
About Scholarships4School.com: Scholarships4School.com is a free resource provided by the Graduate Educational Information Service (GEIS). GEIS develops and maintains educational websites designed to enhance student outcomes and promote academic excellence.
Media inquiries should be directed to info(at)scholarships4school(dot)com.
###