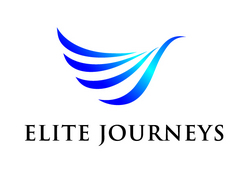 We understand our clients who enjoy cruise travel may also want to take a thrilling safari in Africa, an adventure trip to Costa Rica or perhaps a relaxing beach vacation in Hawaii
Seattle, WA (PRWEB) February 23, 2011
When a cruise traveler wants to explore the other 30% of the world, Cruise Specialists can help them plan an exotic and memorable land vacation. The award-winning cruise agency recently announced they have created a new division called "Elite Journeys" focused on offering luxury land vacations to their clients.
"For the past 24 years, Cruise Specialists has built a solid reputation on matching travelers with their ideal cruise vacation, but our consultants are also knowledgeable at recommending and planning luxury land vacations," explained Greg Nacco, vice president of Cruise Specialists. "We understand our clients who enjoy cruise travel may also want to take a thrilling safari in Africa, an adventure trip to Costa Rica or perhaps a relaxing beach vacation in Hawaii, and we want to let them know we can arrange and customize any of these experiences for them."
The Cruise Specialists team works with a trusted selection of travel providers known for providing high quality excursions for groups or individual travelers, and can also offer their clients experiences and amenities not available to the general public through their membership in the Virtuoso® network. Some of the agency's preferred travel providers include Micato Safaris, Tauck, Abercrombie & Kent, Butterfield and Robinson, Classic Vacations and Rocky Mountaineer.
"Adept at planning unique and memorable shore excursions for clients around the world, our experts also have an impressive rolodex of tour providers and guides in major cities and remote locations to add a special outing or customized experience to any land-based vacation," added Nacco.
"I am proud to say that we have built Cruise Specialists into one of the most respected luxury cruise agencies in North America and we are extremely excited to introduce this new service to our clients and now offer them the very best in luxury land vacations," said Tom Baumann, president of Cruise Specialists. "Having had the vision for Elite Journeys for quite some time, we have selected the best vacation itineraries and packages for our clients. We are confident this division will become a great part of our business that our clients will value as much as they do Cruise Specialists."
For more information on land vacations offered by Cruise Specialists, visit http://www.EliteJourneys.com or http://www.cruisespecialists.com/elitejourneys/ or call 800-544-2469.
###