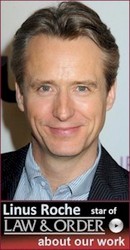 By connecting the right people we can change the future of humanity - The Integral Heart Foundation
Salt Lake City, UT (PRWEB) February 25, 2011
The Integral Heart Foundation, founded by Irish-born author and former Wall Street businessman, Mick Quinn, along with his wife Debora Prieto are bringing sustainable lighting to aid their education programs in Guatemala.
Currently over 60% of the population of Guatemala live in rural sections of the country. 'Rural' here starts within fifteen minutes of major towns and villages. Estimates place the number of homes without power somewhere around 500,000. Considering the size of the average family, that's millions of people in the dark after sundown. And, most of these people have no light and not much hope of getting access to the national grid.
Images and more details here:
http://whttp://www.integralheartfoundation.org/guatemala%20solar%20electricity.htm
In a country where there is about 12 hours of daylight, that's a lot of darkness.
This Solar Lighting project has four main goals:

Provide widespread awareness of Portable Solar Lighting Units.
Provide employment in the promotion of the units.
Provide access to micro-credit (through Genesis Funding) for the units.
Provide access to private donations so that no family is left in the dark.
For more information: Email info(at)integralheartfoundation(dot)org
The Integral Heart Foundation
501(c) 3 Non-Profit Corporation
Federal EIN: 27-4957996
5th Avenida Sur
Barrio Belencito 11
Antigua Guatemala
Guatemala
980 First Avenue
Salt Lake City
UT 84103
U.S.A.
###