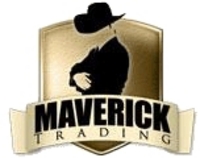 ...if there's a better compensation structure in the industry, we haven't seen it.
Sandy, UT (PRWEB) February 24, 2011
Maverick Trading, a premier proprietary trading firm, recently announced the distribution of 2010 profits to its member traders. "We have really been pleased with the performance of the firm for the past three years. Not only have the set-ups researched by the firm yielded excellent results but the trading ideas from the member traders using Maverick's system have also been extremely profitable," said Jon Frohlich, Head of Coaching.
While Maverick keeps its trading results proprietary among management and member traders, Robb Reinhold, Founder and Head Trading of Maverick, was comfortable disclosing that Maverick Trading generated over 30 points of alpha during 2010 operations.
Distributing profits back to traders is exceedingly rare in the proprietary trading industry and Mr. Reinhold was quoted as saying, "We view the relationship between Maverick Trading and its member traders as mutually dependent and mutually beneficial. The firm only succeeds when its traders succeed. We feel that it is important to share that success with our traders, over and above their personal portfolio gains."
When further asked about this exceedingly generous compensation program, Mr. Reinhold continued, "The net effect is that Maverick has successfully recruited a larger number of successful traders who are committed to applying Maverick's investment system not only for their own personal benefit, but to the success of the firm as a whole. We have virtually no turnover in our member traders and if there's a better compensation structure in the industry, we haven't seen it."
Mr. Frohlich confirmed that Maverick is continuing its strategic expansion and continues to train and add motivated traders to the firm.
For more information on Maverick Trading regarding its investment system or to inquire about becoming a member of the firm, please visit Maverick Trading's website at http://www.mavericktrading.com.
###