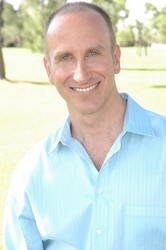 We give, give, give so much that we forget we need to be restored and this conference will allow that.
(PRWEB) February 24, 2011
Registration is now open for Nursing RECHARGE, a comprehensive pediatric conference presented by La Rabida Children's Hospital. The event will be held 8:00 am to 3:30 pm on Friday, May 20 at Hilton Oak Lawn Hotel.
Rich Bluni, RN, a coach with healthcare consultant Studor Group is the featured presenter. His book, Inspired Nurse, discusses the energy and passion, along with clinical skills that are essential to nursing excellence. Bluni has expertise in clinical, legal risk management, patient safety and nursing management.
In addition, Kathryn E. Roberts, RN, MSN, CCRN, CCNS, of The Children's Hospital of Philadelphia (CHOP) will address what nurses need to know to treat non-accidental trauma and critically ill children. Roberts, a clinical care nurse specialist in the Pediatric Intensive Care Unit of CHOP, is also director of American Association of Critical Care Nurses (AACN) Stand Tall.
Other speakers are:
Rosemary Briars, ND, PNP-BC, CDE, Co-Director, Chicago Children's Diabetes Center, La Rabida Children's Hospital
Kimberly Downing, RN, JD, Horizon Hospice and Palliative Care, Inc.
Keith Olson, director, Organizational Development, Children's Memorial Hospital
Troy L. Cicero, president, MulticultuREAL Communications, Inc.
The conference is designed to enhance healthcare professionals' practice through the development of leadership and management skills, as well as to provide clinical updates in pediatric specialties.
Track A of the day's conference is Leadership and Professional Growth; track B is Pediatric Clinical Care.
Sylvia Williams, La Rabida's director of education and inpatient nursing, said she hopes the conference will inspire attending nurses by reminding them of what first drew them to the profession. "We give, give, give so much that we forget we need to be restored and this conference will allow that," she said.
The day's topics include:

Leading workers through change
Conflict resolution in the workplace
Pediatric diabetes management
Fluid and electrolyte imbalances
Non-accidental trauma and the critically ill child
Pediatric palliative care and complementary alternative medicine
The Studor Group partners with healthcare organizations to improve healthcare settings for patients by improving workplace environments for physicians and nurses.
This activity has been submitted to the Illinois Nurses Association Approver Unit for approval to award contact hours. Illinois Nurses Association is accredited as an approver of continuing nursing education by the American Nurses Credentialing Center's commission on Accreditation.
The conference cost is $86 and includes a continental breakfast and lunch.
For more information on Nursing RECHARGE call Lisa Weber at 773.753.9605. Register at http://www.larabidanursingconference2011.eventbrite.com
La Rabida Children's Hospital, established in 1896, is a pediatric acute care hospital, specializ¬ing in the treatment of chronic illnesses and developmental disabilities. In addition, it operates nationally recognized programs for children who have experienced trauma and abuse. La Rabida provides family-centered, interdisciplinary care to 9,000 children with special healthcare needs each year at its lakeside location in Chicago. http://www.larabida.org
###