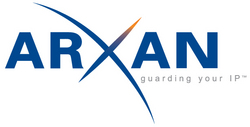 It is imperative that IriTech's technology not only deliver the most accurate results, but it also be protected from would-be hackers who could disrupt the system and compromise the end customer's security assets
Bethesda, MD (PRWEB) February 23, 2011
Arxan Technologies®, a leading provider of software security solutions, to protect applications from attack in distributed or un-trusted environments, and IriTech, Inc., a leading provider of a full suite of iris-based biometric identification products and services, today announced a new layer of software security now available for the biometric market across both public and private sectors.
IriTech's technology includes high-resolution iris cameras which support automated quality-based image acquisition and the core Iris SDK. IriTech's patented iris recognition algorithm which enables their technology was recognized in the National Institute of Science and Technology (NIST) IREX 2008 test as outperforming other competitors on many factors, and most significantly ranking as the best performance in terms of accuracy and interoperability. The intellectual property behind Iritech's unique and powerful iris algorithm is now protected by Arxan's GuardIT® solution.
IriTech is leveraging Arxan's award-winning GuardIT application hardening product to ensure that its patented iris recognition algorithms are protected against compromise. GuardIT protects the software by deploying various code protection techniques(called Guards) such as obfuscation, checksum, repair, anti-debug and others, to ensure no single point of failure. This layered and diverse Guarding paradigm provides control, trust and tamper-resistance for the application without affecting the source code or functionality of the application. As IriTech's solutions are increasingly adopted by private companies and government agencies around the world for security and iris identification, Iritech's customers will benefit from this critical layer of software security.
"It is imperative that IriTech's technology not only deliver the most accurate results, but it also be protected from would-be hackers who could disrupt the system and compromise the end customer's security assets," said Terry Seo, general manager, IriTech. "By working with Arxan, IriTech is able to meet the demands of our customers who require the most accurate and secure iris identification solutions available on the market."
According to the International Biometric Group, the global biometrics market is witnessing rapid adoption with annual iris recognition revenues projected to approach $500 million by 2012. Biometric security leverages parts of the human body as security code. Such proprietary biometric data of each individual needs to be converted into digital data. The associated software that enables digitization, as well as data management for enrollment and matching needed for verification and identification, will now be secured against hacker attacks. To this end, it's critical that biometric solutions are hardened at the software code level.
"Solutions such as IriTech's eye scan software products provide leading-edge and highly accurate identification technology for mission-critical applications," said Tom van Gorder, vice president of worldwide sales and channels, Arxan. "We are pleased to protect this technology and the assets it secures with our GuardIT software protection platform so that Iritech's technology can be hardened against tampering and hacking and the integrity of their software code is maintained."
About Arxan Technologies
Arxan Technologies Inc. is a leading provider of software security solutions that protect applications from attack in distributed or un-trusted environments. We harden applications against tampering and reverse engineering for unauthorized use, piracy, and theft of intellectual property. Our advanced software protection solutions secure ISV, digital media providers' and enterprise applications to proactively defend the integrity of code and business models. We defend, detect, alert and react to attacks through a threat-based, customizable approach. Proven, durable and resilient, Arxan's offerings support a full range of application protection needs, from commercial software to military grade assurance. Founded in 2001, Arxan Technologies has offices in Bethesda, MD, San Francisco, CA and West Lafayette, IN. For more information, please visit http://www.arxan.com.
About IriTech
IriTech, Inc., headquartered in Fairfax, VA, offers advanced iris-based identification technology and products that address high-end identification needs in financial, law enforcement, homeland defense, and intelligence markets to combat fraud, identity theft, crime, and terrorism. IriTech, Inc. focuses on continuing innovation in iris identification, delivering modular software and hardware products in an open business model, and addressing markets ranging from national solutions to individual mobile devices. Visit IriTech at http://www.iritech.com.
###