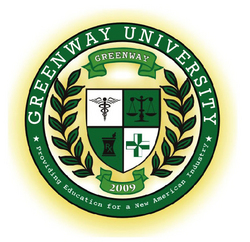 "This additional course approval further validates our forward thinking messages of education, professionalism and industry leading educational programs,"
Denver, CO (PRWEB) February 23, 2011
Greenway University, the industry's leading medical marijuana educational provider, has received full formal state approval from the Colorado Department of Higher Education for the nation's first ever state approved medical marijuana edibles cooking course. Coming off of lasts month's historical milestone, Greenway University also received authorization to teach ten additional medical marijuana state approved courses – making it the first and only such state approved and regulated medical marijuana courses in the United States. Greenway University is renowned for its compliance driven medical marijuana educational services in California, Colorado and now Arizona.
"Once again we wish to express our deepest gratitude and appreciation to the state of Colorado for allowing us to become a part of medical marijuana education history. This additional course approval further validates our forward thinking messages of education, professionalism and industry leading educational programs," Greenway University founder and CEO Gus Escamilla, said.
Escamilla added, "This approval allows us to continue to set some incredible standards for our industry. With the passage of Proposition 203 we recently announced our development plan for a second Greenway campus in the Arizona marketplace, and further expansion plans across the US with the continued legalization of the medical marijuana industry.
"We are exceptionally excited about the Arizona marketplace. With over 300 students in attendance, our first weekend course was such an incredible success, that to meet the overwhelming demand we immediately scheduled a second seminar for February 26th and 27th, 2011 in Scottsdale, Arizona." Additionally, Greenway University offers internships and job placement assistance. 
About Greenway University:
Greenway University, approved and regulated by the Colorado Department of Higher Education, is the industry's leading multi-spectrum medical marijuana business that is committed to the highest standards in education, technology, fertilizers, and compliance.  From its MBA™, Budtender™ , Master Grower Certification™ programs, cutting edge advanced fertilizer/ nutrient line production to its high end hydroponic research and development products, Greenway University is paving the way for ethics, safety and business acumen in the medical marijuana industry. Based in Denver, Colorado, Greenway University recently opened its 25,000 square foot state of the art educational facility. More information can be found at http://www.greenwayuniversity.com.
###