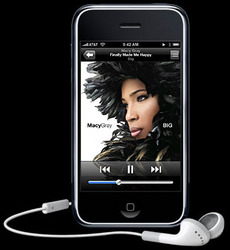 ZapTunes' iPhone/iPad App will rock the mobile music scene!
San Francisco, CA (PRWEB) February 23, 2011
ZapTunes (http://www.zaptunes.com ), a music subscription service and social network that has been becoming a hit among music lovers lately, is going to launch an app for iPhone and iPad very soon. This app will provide a lot of free content to the users, including latest music news and album releases. App owners will also be able to download free music.
The app would be available for free in the iTunes App Store. Giving more details on it, a company spokesman said that the app has already been submitted and it was expected that Apple would approve it any day now. He further said that the ZapTunes App has a wonderful user-interface and he hoped that music lovers all over the world would like it. Depending upon the success of the iPhone/iPad app, apps for other platforms including Android, BlackBerry, Palm and Windows Phone may be launched soon.
Mobile music industry is getting hotter by the day, with more and more companies trying to get a foothold in it. Companies like Rhapsody, Spotify, Pandora, Apple's iTunes, etc. are competing with each other to grab the biggest market share. With the release of its iPhone app, ZapTunes hopes to expand its already growing user base.
ZapTunes first became a topic of hot discussion after it started offering free music downloads in July last year. But after a series of obstacles, the company decided to change its core business strategy, and started offering industry news in the form of its free music blog. The company also launched a social network for music, which has already attracted more than 5 million users in less than 2 months.
###