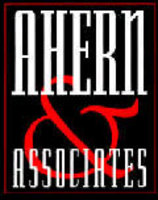 we needed someone like Andy Ahern who would operate with complete confidentiality while finding the right buyer for our company. Ahern was the best choice to keep confidentiality in place while keeping the financial needs of the company at the forefront
Phoenix, AZ (PRWEB) February 24, 2011
Ahern and Associates, Ltd. was recently engaged in a multi-faceted consulting capacity by Tennessee-based Milan Express to assist their company in preparing their LTL division for sale and locate a qualified buyer in the marketplace. Milan Express utilized the full breadth of Ahern's services when they recently sold off their profitable 80MM LTL division to Toronto, Canada based, Vitran Corporation on February 19.
Andy Ahern, CEO of Ahern and Associates worked closely with Milan's upper management including Chairman, Tommy Ross to assist them in successor planning, the complete divestiture of their operations division and thorough assessment of their entire LTL division; all with the goal of providing the largest return on shareholder value.
At the core of Milan's priorities when selling off their LTL division was job preservation. Milan had employees with decades of loyalty to the company under their LTL division which is why Tommy Ross wanted to ensure that confidentiality and integrity was exercised in every step of their search for a compatible buyer. "We had people who had been with us for over 20 years who made us who we are today—we needed someone like Andy Ahern who would operate with complete confidentiality while finding the right buyer for our company. Ahern was the best choice to keep confidentiality in place while also keeping the financial needs of the company at the forefront," explained Ross.
Ross also stated, "He (Ahern) always kept our best interest in mind and demonstrated the unique ability to keep us focused throughout the transaction which we are truly grateful for. Not only do I consider Ahern to be a business colleague, but we've also developed a real friendship as a result."
Ahern worked diligently as a transportation analyst to tactfully present the Milan opportunity to his broad base of contacts within the transportation industry until finally finding a company (Vitran) that not only matched Milan's financial criteria, but also placed as much value on long term employee security.
"Milan Express is one of those rare companies who truly understand the value of loyal, tenured employees. We knew we had to work with the highest of trust and integrity when discussing the Milan deal with our contacts to preserve goodwill and we're very pleased with the fact that we were able to keep everything completely confidential until the deal was finalized," explained Ahern.
John Ross, President of Milan Express, commented, "The entire ordeal was a real balancing act in controlling speculation and not wanting to be misleading to your people. Andy Ahern played a critical role in maintaining that confidentiality and was our only choice considering his years of experience—we could not have done it without him."
Milan Express will continue to focus on their truckload division through operation of nearly 500 trucks and their distribution and warehousing services which boasts over 1.5 million square feet of space in West Tennessee.
About Ahern & Associates, Ltd.:
Ahern and Associates is North America's leading trucking and transportation management consulting firm. The skilled consultants at Ahern and Associates specialize in mergers and acquisitions of trucking and logistics companies as well as the restructuring and evaluation of existing carriers that seek to increase operating efficiency and improve profitability. Since 1987, Ahern and Associates has aided hundreds of buyers in the acquisition of trucking and logistics companies throughout the U.S. and Canada as well as assisting many transportation and logistics companies in reducing their overall operating costs and increasing their profitability. For more information, please call 602-242-1030 or visit http://www.Ahern-Ltd.com
Business contact:
A.W. Ahern
602-242-1030
Media contact:
Jason W. Jantzen
Phoenix Marketing Associates
http://www.PhoenixMarketingAssociates.com
602-282-0202
# # #