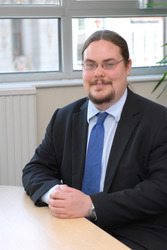 ICM ETS can verify, using either the ETS Support Facility or operator's own data.
(PRWeb UK) February 24, 2011
It is now expected that Eurocontrol's ETS Support Facility will be made available to operators by late February.
This is according to Neil Duffy, technical manager of ICM ETS Ltd, part of the ICM group of companies based in the Isle of Man.
"For a fee of €400, operators will be able to have reports e-mailed to them from a system which records the aircraft type, the actual distance flown on each flight and, though the Small Emitters Tool (which has already been approved by the European Commission), an estimate for CO2 for each flight."
Mr Duffy added: "The web interface to allow operators to download this information directly will not be ready for 2010 data.   However, operators will be able to request the reports by e-mail and have a copy sent directly to their verifier to carry out the legally required verification."
Further information is available on the Eurocontrol website.
What does this mean in terms of verification?
As full details have not been released about the information which will be provided in the reports, the situation remains slightly uncertain.  It appears, however, they will contain sufficient information to simply be checked by the operator to ensure there aren't any missing/additional flights or aircraft; this to be verified and submitted to the Competent Authority.
Mr Duffy said: "While €400 sounds like a lot of money for information which can be (and usually is being) gathered in-house, it does make the internal processes less onerous. This directly reduces the cost of the man hours to implement, as well as making the verification easier, further reducing the cost of compliance.
"However, as there are between two and three weeks of work required until the system is live, and only seven weeks until the deadline, there may be a risk of waiting until the system is live in case of further delays. Should you rely on this system, and it is not ready in time, you will still be required to submit verified data."
"ICM ETS can verify, using either the ETS Support Facility or operator's own data, if the operator is unwilling to wait. If you choose to use the ETS Support Facility, we will include the €400 in the fee we charge to reflect the reduction in time required to carry out the verification. Should you choose to undergo a verification of data you have collected internally, it will require a more detailed verification, and may require a site visit depending on a risk analysis."
Referring to the Tonne-Km Data, Mr Duffy added: "The simplified method cannot be used for the tonne-km report, even if you are a small emitter.   However, the ETS Support Facility is expected to provide Great Circle Distances for each eligible flight which can be used to calculate your tonne-km. However you are still required to monitor and record the number of passengers and/or mass of cargo carried on board your aircraft for each flight, and have the associated controls in place to do so. Verifying this data may still require a site visit, which will be assessed on a case-by-case basis."
# # #