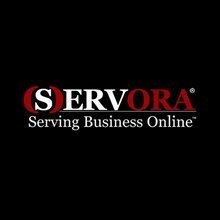 Since using Servora, managing our inventory and keeping track of our sales have never been easier.
Santa Fe Springs, CA (PRWEB) February 28, 2011
Servora, a leading provider of web based CRM, ERP, accounting, and Ecommerce solutions is proud to announce that Akitio Inc. has selected Servora to streamline their business operations, build a new Ecommerce website, and to manage it. Akitio Inc. is a California based wholesaler of next generation external hard drive enclosures. This decision was made according to Akitio's need to integrate their accounting and order fulfillment software with their Ecommerce website.
According to Akitio's General Manager Jason Chen, Servora's ability to integrate their Ecommerce operations with their existing wholesale operations was what appealed to him the most. He stated that "with Servora, we can run our wholesale business with our Ecommerce business in one system. This solves a whole lot of problems in inventory, order fulfillment, and simplifies our book keeping records." He added that this centralized management allows them to manage their business more efficiently, thereby increasing productivity and eventually cutting costs.
Not only has Servora helped to streamline and centralize their business, Servora's Ecommerce solutions have also helped them to easily build and manage their new Ecommerce website. As Eric Lin, Manager of Ecommerce operations, puts it, "I love how I can edit specifications of our website at any time I want. Servora gives us full control over our website." Though Mr. Lin has no prior technical knowledge in website programming, he now manages all the contents of Akitio's Ecommerce website with ease.
Both Mr. Chen and Mr. Lin plan to further implement other Servora solutions to further enhance their business practices. They are currently considering the implementation of bar coded serialized inventory to track individual product items for warranty and RMA.
About Akitio
Located in Santa Fe Springs, CA, Akitio Inc. is a storage solutions company dedicated to providing forward thinking technology to the consumer. Partnered with Inxtron Inc. of Taiwan, Akitio have inherited 18 years of experience in the field of IT innovation. With each product that Akitio develops, four core ingredients are considered: easy to use, attractive, environmentally friendly, and affordable. For more information, visit http://www.akitio.com.
About Servora
Servora is a provider of web-based CRM, ERP, accounting, and ecommerce solutions that automates core business processes so businesses can enjoy increased operational efficiency with reduced IT costs. For more information, visit http://www.servora.com or follow @servora_inc on Twitter.
###