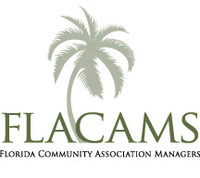 Be Here. Be Found!
Delray Beach, FL (PRWEB) February 28, 2011
FLACAMS.COM is a free service provided to the public, Florida community association management companies, and Florida community association managers, and is proudly sponsored by Chapnick Community Association Law, P.A.
Its purpose is simple…to provide the management companies and property managers who serve Florida condominiums, homeowners' associations, time-shares, and deed-restricted communities with a venue for displaying their backgrounds, credentials, experience, education, and services, and to provide the public with a means of identifying those management companies and managers who may meet the needs of their own communities.
Be here. Be Found! It's that simple.
# # #