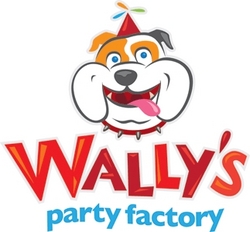 "Everyone at Wally's is focused on helping our customers celebrate life," said Walter Erwin, President of Wally's. "Our new brand and website capture that fun and excitement. We're pleased that the site has been honored with a creative award because it's
Ennis, TX (PRWEB) February 25, 2011
The new website for Wally's Party Factory and its comprehensive new visual identity has earned an ADDY award for Creative Excellence from the American Advertising Federation Dallas chapter. Dallas-based Imaginuity Interactive built the content-rich site and visual identity program for Erwin Distributing, the largest family-owned chain of independent party supply stores in the United States.
"Everyone at Wally's is focused on helping our customers celebrate life," said Walter Erwin, President of Wally's. "Our new brand and website capture that fun and excitement. We're pleased that the site has been honored with a creative award because it's filled with value-added ideas, party tips, recipes, themes and inspiration."
"We are really pleased that the Wally's site has been honored, because it captures the energy and excitement of the Wally's brand," said Tim Langford, Executive Creative Director of Imaginuity Interactive. "Our primary goal is on creating and delivering projects that change the game for our clients. The bronze ADDY recognizes not only the creative, technology and user experience excellence of the new site, but also the new logo and visual identity."
The annual ADDY Awards honor the best in advertising in the Dallas-Fort Worth Metroplex. Founded in 1908, the Dallas chapter of the American Advertising Federation (AAF) is the oldest professional and civic organization in Dallas, and fifth largest chapter of AAF in the nation. Its goal is to accelerate the success of the Dallas advertising community.
Features of the new website include:

Party ideas from baby showers to retirement celebrations, including holidays and everyday celebrations
Printable shopping lists and quick tips on entertaining
A store locator for fast and easy search by ZIP Code
A special section for colleges with closest store locator, school-themed supplies and party ideas
The ability to join Wally's Party Club for discounts and exclusive perks
Wally's Blog with party planning advice, ideas and inspiration
Information on in-store events including contests, grand openings and community charitable events
NEW VISUAL IDENTITY
As part of the corporate branding effort, Imaginuity created a new visual identity for Wally's including brainstorming and designing a new company logo. The logo features a new illustration of the Wally's mascot and a custom-designed typeface. As a cornerstone of the new brand, the logo was rolled out with the website launch. It has been incorporated into signage, printed materials and in-store displays throughout all Wally's stores.
The new website can be viewed at http://www.wallyspartyfactory.com/
ABOUT IMAGINUITY
Imaginuity is an interactive services agency that develops creative, world-class technologies to help customers connect with brands. One of the largest independent agencies in the Southwest, it has been named one of DFW area's top design companies by the Dallas Business Journal. Services areas include Digital Strategy, Website Design, Online Marketing, Creative Design, Blogs, Search Engine Marketing, Social Media and other Digital Channels. To learn more go to http://www.imaginuity.com
ABOUT WALLY'S PARTY FACTORY
Wally's Party Factory, based in Ennis, TX, is the largest privately held, family-owned chain of independent party supply stores in the United States. Wally's, which also operates in some locations as Card & Party Factory and temporary Halloween stores, Wicked Wally's, began over two decades ago and has grown steadily into one of the nation's best party-supply and Halloween costume merchants. Wally's is devoted to helping its customers celebrate the most important events in their lives by providing unrivaled customer service, offering an excellent selection of the best products, and pricing those products competitively. Wally's also gives back to local communities, each of which everyone at the company treats as home.
The company's 32 party stores are located in Texas and Oklahoma. The locations are as follows: Abilene, Amarillo, Baytown, Brownwood, Cleburne, College Station, Conroe, Corsicana, Ennis, Ft. Worth (2), Huntsville, Kerrville, Lake Jackson, Lufkin, Longview, Midland, Nacogdoches, Palestine, Rockwall, San Angelo, San Marcos, Sherman, Temple, Texarkana, Tyler, Victoria, Waco, Waxahachie, Weatherford, Wichita Falls and Lawton, Oklahoma.
###